Topic: Delta Sigma Theta Sorority
Clarksville Alumnae Chapter of Delta Sigma Theta Sorority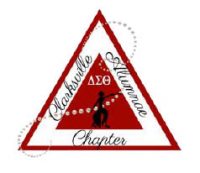 Clarksville, TN – At 6:00pm on June 23rd, 2018, the Clarksville Alumnae Chapter of Delta Sigma Theta Sorority, Inc. will host their 10th Annual Wilma "Skeeter Scholar" Rudolph Scholarship Banquet at Austin Peay State University, Morgan University Center Ballroom.
Our chapter will be celebrating the accomplishments and legacy of our hometown heroine, Soror Wilma Glodean "Skeeter" Rudolph. This record-breaking athlete overcame a physically debilitating childhood illness to go on to become the first American woman to win three gold medals in a single Olympics.
«Read the rest of this article»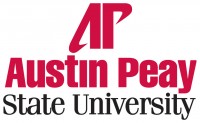 Clarksville, TN – The Clarksville alumnae chapter of the Delta Sigma Theta sorority recently honored the Austin Peay State University Community School of the Arts with a public service award during the organization's Founders Day Celebration on January 13th.
The sorority was celebrating its own 100th anniversary. «Read the rest of this article»
Private sale benefits local non-profits and schools company-wide while ticket holders save 20-70 percent off

Charlotte, NC – Belk's Charity Sale on Saturday, November 5th from 6:00am – 10:00am, will benefit local charities, schools and nonprofit organizations throughout the company's 16-state market area. The four-hour in-store shopping event offers an excellent opportunity for customers to support local charities while taking advantage of special discounts of 20-70 percent off on purchases during the event.
"Belk is committed to being involved in our communities and supporting causes important to our customers," said Jessica Graham, vice president, communications and community relations at Belk.  "Each Belk Charity Sale offers us the opportunity to reach thousands of nonprofits across our footprint and to help them raise much needed funds." «Read the rest of this article»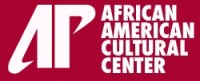 Clarksville, TN – The Clarksville Alumnae Chapter of Delta Sigma Theta Sorority, Inc., the Clarksville Alumni Chapter of Alpha Phi Alpha Fraternity, Inc. and the William N. Daniel African American Cultural Center at Austin Peay State University is sponsoring a community forum on Saturday, November 5, 2011 from 10:00 am to 12:00 pm to discuss the plight of young African American Males in the greater Clarksville community. «Read the rest of this article»
Clarksville, TN – One week ago today West Creek High School held its Academic Honors Ceremony recognizing the students who excelled throughout the school year. During the ceremony almost $500,000 in scholarships were presented to West Creek High School students.
Clarksville Mayor Kim McMillan, City Council Woman Candy Johnson, and Kay Martin  attended on behalf of the Clarksville-Montgomery County Education Foundation.
«Read the rest of this article»
Delta Sigma Theta Sorority, Inc., Clarksville Alumnae Chapter will sponsor its annual HIV/AIDS Educational Workshops and free onsite HIV screening at 10 a.m. on Saturday, December 6, 2008 at Greater Faith Temple, 618 N. 9th Street. This program is free and open to the public.
As part of its public service mission and in recognition of World AIDS Day (December 1st), emphasizing the combined programmatic areas of physical and mental health and international awareness and involvement, Delta Sigma Theta Sorority endeavors to increase awareness of HIV/AIDS in the Clarksville community. The program offered will provide educational workshops for adults and age appropriate information for youth attendees.
The adult workshop will offer a valuable panel discussion with highly skilled and experienced professionals to offer the clinical and spiritual aspects of HIV/AIDS, with well rounded information on the prevention, diagnosis and treatment of the virus, as well as survivors to share testimonials.
Onsite screening, results and professional counseling will be available at no cost to interested community members. For more information contact Kathleen Evans at 931-378-9422.