Topic: Department of Energy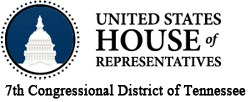 Washington, D.C. –  Tennessee Congressman Marsha Blackburn has been busy working on new legislation ahead of Congress reconvening on January 14th, 2013.
After working through the so called "Fiscal Cliff," which Blackburn voted against, the congressman plans to introduce the "Stop Mergers, Acquisitions, and Risky Takeovers Supplied by American Labor and Entrepreneurship Act of 2013," or "Smart Sale Act. «Read the rest of this article»
Clarksville, TN – The City of Clarksville recently received a favorable report for its administration of an Energy Efficiency and Conservation Block Grant.
A Department of Energy team conducted a monitoring visit on July 12th in the city, and in its July 20th report, indicated no problems were found with the management of the federal grant, which was awarded in August 2008. «Read the rest of this article»
Goal to reduce the risk of children falling out of windows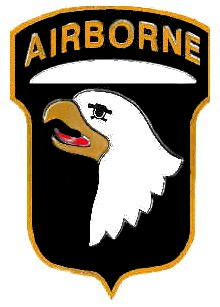 Fort Campbell, KY—Fort Campbell Family Housing is committed to creating a safe environment within our communities and especially in our houses.   In an effort to help Families mitigate the risk of a young child falling out of a second floor window, FCFH will begin offering window wedges.  Window wedges are an adjustable window stop that is installed on the inside of a second-floor double hung or sliding horizontal window. Each wedge is designed to prevent a young child from easily opening the window wide enough and possibly falling out.
"The risk of a young child falling from a second story window, although very remote, is a possibility and a risk that we feel we can help our Families avoid," said Mike Goodwin, Deputy Project Director, Fort Campbell Family Housing. «Read the rest of this article»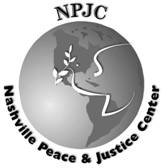 NASHVILLE,  TN:  On Wednesday, February 4th Ralph Hutchinson will address a public meeting of the organizations Veterans for Peace and the Nashville Peace Coalition on Wednesday, February 4, to call on Tennesseans to join in non-violent action for peace and disarmament in Oak Ridge on April 4.
Hutchinson is the executive director of Stop the Bombs, a twenty-yearoold organization in Oak Ridge, Tennessee, which has organized a continuous presence outside of the Y-12 nuclear weapons plant calling for a complete shutdown of the nuclear facilities and thorough environmental clean up of the Oak Ridge bomb plant.  His presentation will be given on the grounds of the Nashville Peace and Justice Center at 4732 W. Longdale Drive.  The public is invited to attend this event beginning at 6pm.  «Read the rest of this article»