Topic: Department of Veterans Affairs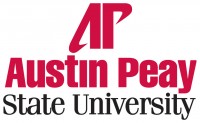 Clarksville, TN – John Edmondson Jr. served in the U.S. Navy for 26 years, so it doesn't come as much of a surprise that his favorite film is the 1965 naval war movie "In Harm's Way."
What does surprise people is that Edmondson is a gifted artist, and now that he is retired, he's harnessing that talent as a student in the Austin Peay State University Department of Art. One of his recent works is a painting of John Wayne, dressed as Captain Rockwell Torrey, from "In Harm's Way."
«Read the rest of this article»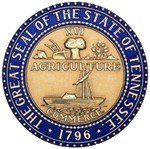 Nashville, TN – Tennessee Governor Bill Haslam and Department of Veterans Affairs Commissioner Many-Bears Grinder today announced September 20th-26th, 2013 as POW/MIA Recognition Week. Meanwhile, the United States Department of Defense announces the identification of Major Howard V. Andre, Jr. of Memphis who has been missing in action since July 8th, 1969.
Major Andre and Major James E. Sizemore of Illinois were on a night armed reconnaissance mission when their A-26A Invader aircraft crashed in Xiangkhoang Province, Laos during the Vietnam War. Both men died in the crash but their remains were unaccounted for until April 2013. The Air Force pilots will be returned to their families for burial with full military honors on September 23rd at Arlington National Cemetery. They were classified as missing in action for nearly 44 years.
«Read the rest of this article»
Nashville, TN – Tennessee State Representative Curtis Johnson (R–Clarksville) today announced Montgomery County is set to receive several important appropriations through the 2013-2014 fiscal year budget passed by the Tennessee General Assembly late last week.  The news came after Representative Johnson offered several key amendments to Governor Haslam's official budget to include this important funding.
The first project allocates $4.3 million for the new Clarksville Veterans' Nursing Home. Once complete, the veterans' home is expected to create nearly 100 jobs and have an economic input around $6.6 million. Similar facilities are located in Murfreesboro, Humboldt, and Knox County. According to state officials, there are 22,389 veterans in Montgomery County. Of those, 3,313 are over the age of 65. «Read the rest of this article»
The History of Veterans Day
Washington, D.C. – World War I – known at the time as "The Great War" – officially ended when the Treaty of Versailles was signed on June 28th, 1919, in the Palace of Versailles outside the town of Versailles, France.
However, fighting ceased seven months earlier when an armistice, or temporary cessation of hostilities, between the Allied nations and Germany went into effect on the eleventh hour of the eleventh day of the eleventh month. For that reason, November 11th, 1918, is generally regarded as the end of "the war to end all wars."
In November 1919, President Wilson proclaimed November 11th as the first commemoration of Armistice Day with the following words: "To us in America, the reflections of Armistice Day will be filled with solemn pride in the heroism of those who died in the country's service and with gratitude for the victory, both because of the thing from which it has freed us and because of the opportunity it has given America to show her sympathy with peace and justice in the councils of the nations…"
«Read the rest of this article»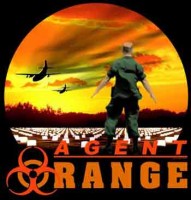 Veterans who served in Vietnam are urged to be tested for possible damage caused by the defoliant Agent Orange.
According to the Department of Veterans Affairs (VA), approximately 20 million gallons of herbicides were used in Vietnam between 1962 and 1971 to remove unwanted plant life and leaves which otherwise provided cover for enemy forces. Exposure to Agent Orange has caused 11 different diseases to develop among veterans who served in Vietnam.
It has also been concluded that exposure to Agent Orange could also affect the offspring of these veterans. Please contact the nearest VA medical center for an examination. Visit http://www2.va.gov/directory/guide/home.asp?isFlash=1 to find a center near you.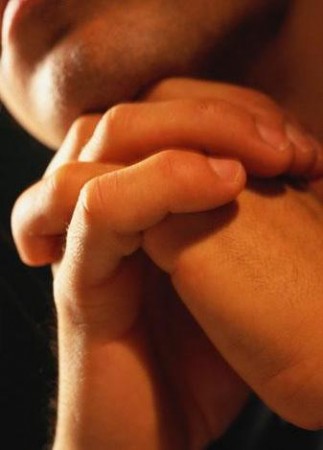 In our own community, we are fortunate to have a Veteran's Administration clinic and a short drive to a VA Medical Center in Nashville. These facilities provide outstanding service to all eligible personnel. Even though there is a significant increase in patients, they continue to offer individualized professional medical care.
For three years, I received medical attention from the Clarksville clinic; they were always professional and I was always left with an appreciation of their services. By following their medical advice, my injury from Vietnam and duty in Germany continued to improve.
The VA is also focused on the spiritual welfare of its patients. At the VA Medical Center, Chaplains are on staff and space is dedicated to serve as "chapels."
The Department of Veteran Affairs requires that their chapels be open to all faiths. This policy is similar to the guidelines in the use of Army Chapels, too. In the Army, the chapel's religious symbols such as the Cross aren't afixed to the building as a permanent attachment unless the symbol could be covered when the chapel wasn't being used for worship. In the Army, a chapel could be and often is another facility for all faiths including Christian. «Read the rest of this article»