Topic: District 11-A/AA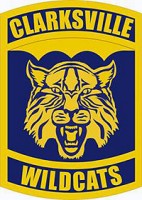 Dickson, TN – Clarksville High School's softball team saw last year's first ever trip to the state tournament end at the hands of then District 10-AAA member Dickson County High School in the tournament's semi-final contest.
This year Dickson County (41-7) is no longer in District 10-AAA, having moved over into District 11-AAA, but the Lady Cougars still ended the Lady Wildcats season again – this time in the TSSAA Sectional Round on May 16th – with a 5-1 final.
Clarksville High (33-16) was hurt by a slumbering offense, that was shutout for the second straight game after only suffering four shutouts in the regular season, and a couple of miscues in the field that led to three of the five runs being scored by Dickson County being unearned.
«Read the rest of this article»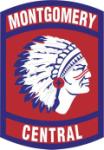 Charlotte, TN – Fairview High School's Erika Suhrbier recorded a hat trick, Thursday, October 17th in the finals of the District 11 A/AA soccer tournament held at Creek Wood High School, to upset the tournament's number one seed Montgomery Central 5-0 and end the Lady Indians 15-game win streak.
Montgomery Central (15-2), who was looking to win its first district tournament title since 2003, hadn't lost a match since a 4-0 setback to open the season back on August 20th to West Creek High School.
«Read the rest of this article»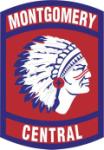 Clarksville, TN – Behind four goals from senior forward Cierra Adams, Montgomery Central High School's girls soccer team remained undefeated in District 11-A/AA play, September 17th, as it dominated Hickman County for the entire 80 minutes of play in a 5-0 victory.
Three of Adams goals for Montgomery Central (7-1, 6-0 District 11-A/AA) came in the first half, with the first one coming just eight minutes into the match.
«Read the rest of this article»