Topic: District 7

Nashville – The Tennessee Office of Homeland Security (OHS)  on 9/11 honored the commitment and sacrifice of 23 Tennessee first responders from the state's 11 Homeland Security Districts at a unique recognition ceremony held at the State Capitol in Nashville. The second annual event recognized first responders from all areas within the emergency services discipline.
"Every day, Tennessee's first responders selflessly come to the aid of their fellow man without hesitation," said Department of Safety Commissioner Dave Mitchell. "The anniversary of 9/11 provides the State with the perfect opportunity to celebrate the courageous spirit and heroic efforts of all of Tennessee's first responders. The 23 individuals honored today represent the many diverse ways in which first responders protect and safeguard our citizens, communities and State."
«Read the rest of this article»
Congresswoman Marsha Blackburn held a town hall meeting yesterday afternoon with her constituents. During the roughly hour long meeting Blackburn repeatedly expressed her opposition to the Democrats' health-care reform principles. The meeting was quiet and orderly. Blackburn punctuated her responses using frequent Republican Party talking points, like not allowing bureaucrats to stand between patients and their doctors and hospitals. In all fairness, it must be said that is exactly what Health Insurance companies do on a daily basis. She also expressed her support for leaving the for-profit insurance companies in overall control of the health care system.
Blackburn took questions from the audience on topics ranging from the obvious questions on healthcare reform to lobbying, the growing number of cabinet Czar positions, immigration reform, tort reform, and emergency room misuse. Many members of the audience raised their hands to ask questions, however just a select few were able to ask them. Of those, the majority of those who were allowed to ask questions supported Blackburn positions on healthcare reform, however that could easily be a result of how those questioners were selected. «Read the rest of this article»
32 members of the Highway Patrol complete Homeland Security Training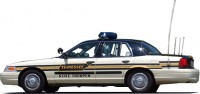 Nashville – Thirty-two Tennessee Highway Patrol (THP) Troopers recently completed homeland security training at the Center for Domestic Preparedness (CDP), located in Anniston, Alabama. The CDP is operated by the United States Department of Homeland Security's Federal Emergency Management Agency (FEMA) and is the only federally-charged Weapons of Mass Destruction (WMD) training facility in the nation.
Mobile Field Force Law Enforcement Strike Team Troopers from all eight THP districts across the state recently underwent the week-long domestic preparedness training. Strike Teams respond to incidents that call for special training and added manpower. Incidents include disasters, manhunts, search and rescue and traffic crashes involving hazardous materials.
"THP's Strike Teams provide critical resources and stabilizing service after a disaster has struck. Troopers serving on Strike Teams are there to help restore order to an affected area as soon as possible," said THP Colonel Mike Walker. "The enhanced WMD training provided by the CDP at no cost to the state equips THP's Strike Teams with the interdisciplinary training that enables them to serve the immediate needs of communities and citizens in a disaster."
«Read the rest of this article»