Topic: Double A's BBQ
Top Teams earn bragging rights and Cash Prizes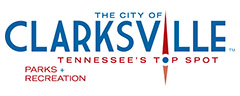 Clarksville, TN – The Clarksville Parks and Recreation Department and SERVPRO of Montgomery County Fire & Water Cleanup & Restoration Company hosted Clarksville's first-ever BBQ Bash on Saturday, October 7th, 2017 at Liberty Park.
The BBQ Bash included a full barbeque competition and cornhole tournament.
«Read the rest of this article»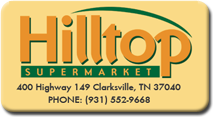 Clarksville, TN – Saturday, May 7th, was a great day for the Dwayne Byard Memorial BBQ Cook Off held at Hilltop Super Market. It was warm with a cool wind. Great weather for the event.
The smell of rich, sweet smoke was in the air. The aroma of grilling meat set your mouth to watering.
The cook off was held in honor of Dwayne Byard who past away last year. Proceeds from the event are going towards a scholarship fund for Dwayne's grandchildren.
«Read the rest of this article»
Clarksville, TN – One could smell the aromas in the air before arriving at Hilltop Super Market's 4th annual BBQ Cook-Off Saturday.
The grass area in front of the market was filled with tents, grills, barrels and all kinds of barbecue cooking equipment.
People from miles around come out to the BBQ Cook-Off. There was plenty of food to be had as most of the grillers were selling barbecue as well as competing. Anything from bbq sandwich, hamburger, hotdogs, ribeye sandwiches, bbq by the pound, etc were available for purchase.
«Read the rest of this article»
Clarksville, TN – The Third Annual Hilltop Barbecue Cook-off featured 12 teams competing in four categories for top prize of $250.00 plus a trophy. Second prize was $75.00 with a trophy and third prize was a plaque. Each judge rated the chicken, pulled pork, ribs or beef brisket for taste, appearance, and texture on a scale from one to ten.
«Read the rest of this article»