Topic: Dramel Hogan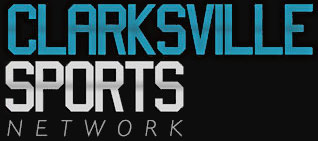 Clarksville, TN – Austin Peay expected Rochester to be tough. But maybe not as pesky as the Warriors turned out to be, because the Govs got everything the could handle from the NAIA school in the first 25:04 of the 40-minute game.
In the end, Austin Peay still found away to win and controled the final 14:56 en route to a 72-50 victory Saturday night in the Dunn Center.
"I was really disappointed in our play in the first half in a number of different ways," APSU coach Dave Loos said. "But as poorly as we played in the first half, we proably played that well in the second half and it started with the eneregy we played with."
«Read the rest of this article»
Austin Peay vs. Rochester (MI)
December 17th, 2011 | Dave Aaron Arena | Clarksville, TN
"We won a game yesterday. If we win one today, that's two in a row. We win one tomorrow, that's called a winning streak."– Lou Brown, from the movie Major League.

Clarksville, TN – One step at a time. After getting off to a horrendous start to open the 2011-12 season, Austin Peay is hopeful it has turned the corner as it attempts to resurrect the wreckage of a wayward November.
After finally ending a nine-game losing streak, December 5th, the Governors turned around and stunned Tennessee, 74-70, last Saturday, for their first victory against the Volunteers and APSU's first against a Southeastern Conference member since the 1991-92 season.
«Read the rest of this article»
Austin vs. Tennessee | December 10th, 2011 | Tipoff: 11:00am
Thompson-Boling Arena | Knoxville, TN.

Knoxville, TN – As one injured Governor returns to action, another exits. So goes the frustrating story of Austin Peay baskeball during the first third of the 2011- 12 season.
As the Governors prepare to play Tennessee, 11:00am, Saturday, at Thompson-Boling Arena, they are expected to have back on a limited basis center John Fraley, who returned to physical activity in the past week after suffering a concussion a month ago in the season opener against Middle Tennessee.
«Read the rest of this article»