Topic: Ed Jones Auditorium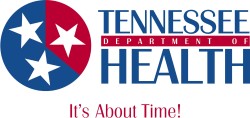 Nashville, TN – "Eat local" isn't just a buzzword referring to the growing trend of consumers buying locally-grown foods. Consumers benefit by receiving fresh foods from local growers while sales benefit local farmers, businesses and economies.
Local foods are the focus of this year's Tennessee Food Safety Task Force Annual Seminar hosted by the Tennessee Departments of Health and Agriculture. «Read the rest of this article»

Nashville, TN – What's a sure sign of spring?  Obviously it's when farmers markets start gearing up for the growing season. This year Tennessee's booming farmers markets have a new way to help each other achieve common goals and meet the challenges of helping local farmers and customers meet face to face in the marketplace: the Tennessee Association of Farmers Markets.
Farmers market managers from across the state convened during the annual Tennessee Farmers Market Conference held in January to create an official body. «Read the rest of this article»
New Federal Food Safety Modernization Act Highlighted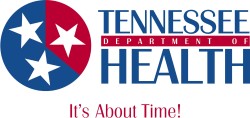 Nashville, TN – Food borne illness has increasingly been linked to contaminated produce like lettuce, tomatoes and cantaloupe.
America's federal food safety laws have been updated with the goal of ensuring the United States' food supply is safe by shifting the focus from responding to contamination to preventing it. «Read the rest of this article»
Some of Tennessee's smallest inhabitants are finally getting their due next week. That's because Governor Phil Bredesen is recognizing the "important role" insects play in the lives of humans by proclaiming Oct. 11 through Oct. 17 as "Tennessee Entomology Week."
This designation corresponds with the 36th Annual Meeting of the Tennessee Entomological Society (TES), which brings together the top scientists in the state who specialize in studying insects.
This year's meeting will be held Oct. 15-16 at the Tennessee Department of Agriculture's Ellington Agricultural Center in Nashville, and it will recognize excellence in the field of entomology by both professionals with years of experience and up-and-coming high school students. «Read the rest of this article»
Nashville – Tennessee Department of Environment and Conservation has announced that the Governor's Environmental Stewardship Awards Ceremony will be held on June 12th starting at 1:00 p.m.  The ceremony will be attended by state government officials.
TDEC Commissioner Jim Fyke and Deputy Commissioner Paul Sloan will be joined by Deputy Governor John Morgan in presenting this year's stewardship awards at the Ed Jones Auditorium on the Ellington Agriculture Center campus in Nashville.
The Governor's Environmental Stewardship Awards program recognizes exemplary voluntary actions that improve or protect our environment and natural resources with projects or initiatives that are not required by law or regulations. Fourteen awards will be  presented to individuals, community organizations and government agencies whose achievements were recognized for their positive impact on the state's natural resources.  This year marks the 23rd year for the awards program. «Read the rest of this article»