Topic: Edward Garcia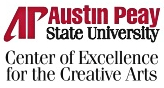 Clarksville, TN – Austin Peay State University's Area of Theatre in association with the APSU Center of Excellence for the Creative Arts is presenting the tragic tale of King Lear. Written by the English poet and playwright William Shakespeare, King Lear" is the story of an old monarch who watches his worst nightmare come true as his kingdom and his sanity crumble under the ruthless, bloodthirsty hands of his two eldest daughters. The play reminds audiences that power often blinds one to the pretense of loyalty and fidelity, but in one's most humble hour, true family and friends are discovered.
«Read the rest of this article»

On Saturday evening the best in dance from across Middle  Tennessee converged on Austin Peay State University in the middle of Historic Downtown Clarksville, TN to perform in the Tennessee Association of Dance's Middle  (TAD) Tennessee Regional Gala. The 2010 Regional Gala highlights professional Dance Companies and University Ensembles  in the Middle Tennessee area. This years competition included performances from APSU's Dance Ensemble, Belmont University/Epiphany, Company Rose, Middle Tennessee State University, the Nashville Ballet, Nashville in Motion, Stillpoint Dance Theatre, and the Vanderbilt Dance Theatre.
The Gala was part of the Tennessee Association of Dance's 41st annual statewide conference which included a weekend of dance featuring master classes and seminars with nationally known dance artists.  It is their mission to ensure that dance is a vital and respected part of the life of all Tennesseans.
«Read the rest of this article»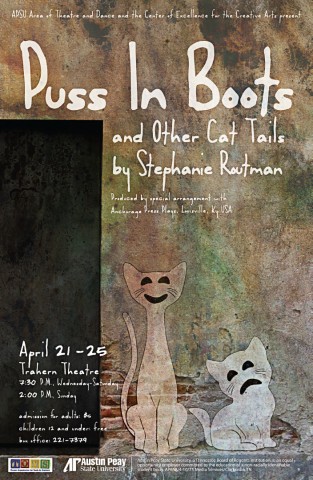 It is often hard for a parent with younger children to find wholesome entertainment to enjoy together as a family. However Austin Peay State University is doing their best to take care of that with a slate of Concerts, Art shows, and Dance & Theatre productions. Many of these events are free, or very low cost.
The APSU Department of Theatre and Dance along with the APSU Center of Excellence for the Creative Arts and the Theatre Organization for Youth by Students are currently staging a production of Puss in Boots and other Cat tales at the Trahern Theatre from April 21st-25th. Showtimes are 7:30 pm Wednesday-Saturday, and at 2:00 pm on Sunday.
This show is great for children of all ages. "Puss in Boots and Other Cat Tails" was written by Stephanie Routman, and is directed by Ricky Steven Young. It has an approximate runnning time of 50 minutes. Admission is free for children 12 and younger, and $5 for everyone else.
«Read the rest of this article»
We've got magic to do, just for you. We've got miracle plays to play. We've got parts to perform, hearts to warm. Kings and things to take by storm. As we go along our way.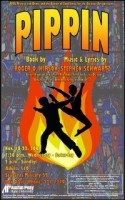 So begins the story of Pippin, a young man seeking his way in the world. This young man just happens to be the son of Emperor Charlemagne. Pippin knows with all his heart that there are great things in store for his life, but he has a hard time figuring out just what they may be. So he sets off to figure out the purpose of his life. Along the way Pippin is manipulated into a variety of situations by the mysterious Leading Player. Intrigue, plots to bring disaster! Humor, handled by a master! Romance, sex presented pastorally! Illusion, fantasy to study! Battles, barbarous and bloody!
The leading player is being played by Chris Hardin an assistant professor of voice and movement at APSU. He brings an intensity to the role worthy of Ben Vereen from the 1973 Broadway Production.
«Read the rest of this article»