Topic: EMA
Clarksville Police Department (CPD)

Clarksville, TN – Clarksville Police report the massive search for missing 13 Year Old Autistic Child Reese came to a conclusion with a positive outcome.
After four hours of intense search operations by multiple agencies utilizing drones, helicopter, K-9, 4-wheelers, and searchers on foot, the 13 year old was located, safe and unharmed around 2:21pm, Thursday, February 15th, 2019.
«Read the rest of this article»
13 year old rescued and flown to Vanderbilt Medical Center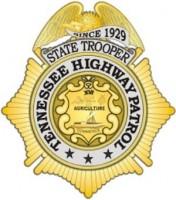 Nashville, TN – Yesterday, the Tennessee Highway Patrol (THP) Aviation and members of the THP Special Operations Unit responded at the request of Jackson County Emergency Management Agency (EMA) to respond to Cummins Falls Park Services to perform a hoist rescue.
The THP Aviation was advised that a 13 year old female had fallen down a steep ravine and was unconscious upon landing.  The female victim was resuscitated by EMA and Cummins Falls Rangers.
«Read the rest of this article»
The Clarksville Transit System will hold a mock bus accident drill on Thursday, July 17 beginning at 8:30 a.m.   The drill will take place at the Clarksville Transit System Office located at 430 Boillin Lane.  The drill will prepare emergency responders to handle a bus crash involving multiple victims.
Many local agencies are participating in the mock bus accident drill.  They include:  Clarksville Fire and Rescue, EMA, EMS, Clarksville Police Department, Gateway Health Systems, Red Cross and Fort Campbell.
For additional information, please contact the Clarksville Transit System at 553-2430.