Topic: European Space Agency's Mars Express Orbiter
NASA's Jet Propulsion Laboratory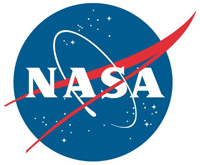 Pasadena, CA – NASA reports that a new paper published in Science this week suggests that liquid water may be sitting under a layer of ice at Mars' south pole.
The finding is based on data from the European Mars Express spacecraft, obtained by a radar instrument called MARSIS (Mars Advanced Radar for Subsurface and Ionosphere Sounding). The Italian Space Agency (ASI) led the development of the MARSIS radar. NASA provided half of the instrument, with management of the U.S. portion led by the agency's Jet Propulsion Laboratory in Pasadena, California.
«Read the rest of this article»
NASA Headquarters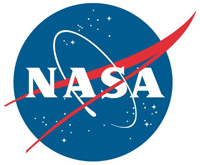 Washington, D.C. – Some Mars experts are eager and optimistic for a dust storm this year to grow so grand it darkens skies around the entire Red Planet.
This biggest type of phenomenon in the environment of modern Mars could be examined as never before possible, using the combination of spacecraft now at Mars.
A study published this week based on observations by NASA's Mars Reconnaissance Orbiter (MRO) during the most recent Martian global dust storm — in 2007 — suggests such storms play a role in the ongoing process of gas escaping from the top of Mars' atmosphere.
«Read the rest of this article»
Written by Mark Bailey and Apostolos Christou
Armagh Observatory,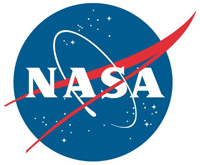 Northern Ireland – The planet Mercury is being pelted regularly by bits of dust from an ancient comet, a new study has concluded. This has a discernible effect in the planet's tenuous atmosphere and may lead to a new paradigm on how these airless bodies maintain their ethereal envelopes.
The findings are to be presented at the annual Meeting of the Division of Planetary Sciences of the American Astronomical Society at National Harbor, Maryland, this week, by Apostolos Christou at the Armagh Observatory in Northern Ireland, Rosemary Killen at NASA's Goddard Space Flight Center in Greenbelt, Maryland, and Matthew Burger of Morgan State University in Baltimore, working at Goddard.
«Read the rest of this article»
Written by Guy Webster
NASA's Jet Propulsion Laboratory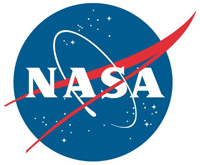 Pasadena, CA – NASA's Mars Odyssey spacecraft has tweaked its orbit to help scientists make the first systematic observations of how morning fogs, clouds and surface frost develop in different seasons on the Red Planet.
The maneuver took place Tuesday, February 11th. Odyssey team engineers at NASA's Jet Propulsion Laboratory in Pasadena, CA, and Lockheed Martin Space Systems of Denver, CO designed the gentle move to accelerate Odyssey's drift toward a morning-daylight orbit. The desired change will occur gradually until the intended orbit geometry is reached in November 2015 and another maneuver halts the drift.
«Read the rest of this article»
Written by Guy Webster – Jet Propulsion Laboratory
and Dwayne Brown – NASA Headquarters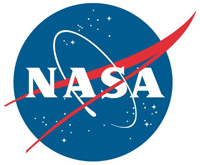 Pasadena, CA – A new NASA study suggests if life ever existed on Mars, the longest lasting habitats were most likely below the Red Planet's surface.
A new interpretation of years of mineral-mapping data, from more than 350 sites on Mars examined by European and NASA orbiters, suggests Martian environments with abundant liquid water on the surface existed only during short episodes. These episodes occurred toward the end of a period of hundreds of millions of years during which warm water interacted with subsurface rocks. This has implications about whether life existed on Mars and how the Martian atmosphere has changed.
«Read the rest of this article»