Topic: Fanfare Magazine

Clarksville, TN – There's a famous scene in the 1984 Oscar-winning film "Amadeus" where the Italian composer Antonio Salieri looks over sheet music for Wolfgang Amadeus Mozart's "Gran Partita" serenade.
Salieri's face contorts into a mixture of agony and ecstasy as he images the sounds of that serenade's "Adagio."
«Read the rest of this article»

Clarksville, TN – On Wednesday night, following a nationally televised concert in Nashville, the nominees for the 55th Annual Grammy Awards were announced.
Near the very bottom of that list of nominees, available online at www.grammy.com/nominees, was the category for "Producer of the Year, Classical," and the name Blanton Alspaugh.
«Read the rest of this article»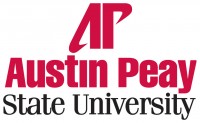 Clarksville, TN – In three short years, Clarksville's Gateway Chamber Ensemble has reached national prominence though its innovative concerts and the release of a critically acclaimed CD, "Wind Serenades." The group, made up of Austin Peay State University music faculty and other professional musicians, is now gearing up for its first subscription season, bringing its new takes on classical works to the local community.
"The recurring thread this season will be composers we've heard of but approached in ways they aren't usually done," Dr. Gregory Wolynec, APSU associate professor of music and director of the ensemble, said. "It'll also include works that we might not have heard of before, that don't have a natural home. They are too small to be done by a full symphony or orchestra, and yet they are too large to be done by a typical chamber group. All our works will be done with 10 to 25 players. For most of these pieces, these are the only performances in these conditions they'll get all year."
«Read the rest of this article»

The Gateway Chamber Ensemble will perform music from its new, critically acclaimed CD, "Wind Serenades," on August 29th, in an effort to raise money for Clarksville's Riverside Drive flood rehabilitation. The FloodAid Serenade Benefit Concert begins at 3:00pm that Sunday in the Music/Mass Communication Concert Hall on the Austin Peay State University campus. All proceeds will be used by Hands on Clarksville to support relief and restoration in areas of Clarksville and Montgomery County affected by the May 2010 flooding.
Hands On Clarksville is a volunteer-driven program that connects citizens with volunteer opportunities in their neighborhoods. Suggested donations may be made at the door of $12.00 for adults, $8.00 for students and $25.00 for a family of four.
«Read the rest of this article»

Classical music aficionados were surprised last month when they picked up the latest issue of Fanfare Magazine and read that a chamber ensemble out of Clarksville had recorded the definitive version of Mozart's "Wind Serenade in B flat" and Richard Strauss's "Wind Serenade in E flat." Music critic Jerry Dubins even said the recordings by this previously unknown group ranked above the performances by prominent ensembles from New York, London and around the world.
The Gateway Chamber Ensemble, which consists of Austin Peay State University faculty members and professional musicians from around the region, released its first CD, "Wind Serenades," in March, and critics with Fanfare Magazine, one of the genre's pre-eminent publications, immediately took note of the recording's high quality.
«Read the rest of this article»