Topic: Fatty Acids
American Heart Association Rapid Access Journal Report
Dallas, TX – Giving heart attack patients a high dose of omega-3 fatty acids from fish oil, daily for six months after a heart attack improved the function of the heart and reduced scarring in the undamaged muscle, according to new research in the American Heart Association's journal Circulation.
The heart's shape and function can be altered after a heart attack, a condition known as post-heart attack remodeling and it is linked with poor patient outcomes and could lead to heart failure.
«Read the rest of this article»
Written by Elizabeth Landau
NASA's Jet Propulsion Laboratory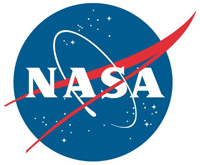 Pasadena, CA – If you were looking for the signatures of life on another world, you would want to take something small and portable with you. That's the philosophy behind the "Chemical Laptop" being developed at NASA's Jet Propulsion Laboratory in Pasadena, California: a miniaturized laboratory that analyzes samples for materials associated with life.
"If this instrument were to be sent to space, it would be the most sensitive device of its kind to leave Earth, and the first to be able to look for both amino acids and fatty acids," said Jessica Creamer, a NASA postdoctoral fellow based at JPL.
«Read the rest of this article»