Topic: Fayetteville Municipal Airport
$6,690,332 Provides for Infrastructure and Other Improvements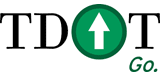 Nashville, TN – The Tennessee Department of Transportation announced today that federal and state aeronautics grants totaling $6,690,332 have been approved for 14 Tennessee airports.
Clarksville's Outlaw Field received a $300,000 grant.
«Read the rest of this article»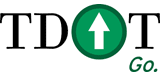 Each year the Tennessee Airport Conference plays host to recognizing those facilities, individuals and staff that have advanced the cause of safe, efficient and effective aviation in Tennessee. The conference is a function of TDOT's Aeronautics Division. Five awards of excellence were announced at this year's conference, which was held in Nashville.
According to TDOT's Communications Office, Commissioner Gerald Nicely said, "Each of these winners is setting an example for others through their leadership, dedication, persistence and overall commitment to excellence."
The Tennessee Department of Transportation today recognized five Tennessee Airports with Awards of Excellence in aviation. The awards were presented at the 24th Annual Tennessee Airports Conference in Nashville. The Awards of Excellence recognize outstanding achievements and contributions to aviation in five categories: Airport of the Year, Most Improved Airport, Governing Body of the Year, Airport Manager of the Year, and Career Contributions to Aviation.
The Fayetteville Municipal Airport was selected as Airport of the Year. To receive this award, the airport's commission has demonstrated a long term commitment to the operation, appearance, maintenance and level of service at their airport. «Read the rest of this article»