Topic: FCFCU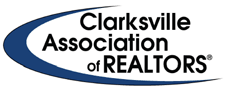 Clarksville, TN – The Clarksville Association of Realtors (CAR) will be hosting the 9th Annual F.U.E.L. Fundraiser Block Party on May 7th. This community event is coordinated each year by the Clarksville Association of Realtors Charity Relations.
100% of the proceeds from this event will benefit F.U.E.L., which helps to provide food for local hungry school children.
«Read the rest of this article»

Clarksville, TN – On Wednesday, December 11th, 2013, the Clarksville Police Department's (CPD) District 3 Criminal Investigations Unit met with Local Retail Personnel (LRP) about retail criminals and current retail crime trends. "Each year organized groups of professional shoplifters steal or fraudulently obtain billions of dollars in merchandise to resell in an activity known as organized retail crime (ORC)(gao.gov, 2014)." One of these rings can steal between $2,000 and $12,000 worth of merchandise in a single day, making this a $40 billion dollar a year industry for criminals.
«Read the rest of this article»