Topic: FDA Adverse Event Reporting System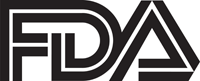 Washington, D.C. – Acetaminophen, a fever and pain reliever that is one of the most widely used medicines in the U.S., can cause rare but serious skin reactions, warns the Food and Drug Administration (FDA).
Although rare, possible reactions to acetaminophen include three serious skin diseases whose symptoms can include rash, blisters and, in the worst case, widespread damage to the surface of skin. If you are taking acetaminophen and develop a rash or other skin reaction, stop taking the product immediately and seek medical attention right away.
«Read the rest of this article»