Topic: Federal Assistance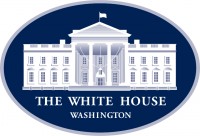 Washington, D.C. – Today, Friday, December 6th, 2019, U.S. President Donald J. Trump declared that a major disaster exists in the State of Tennessee and ordered Federal assistance to supplement State and local recovery efforts in the areas affected by a severe storm and straight-line winds on October 26th, 2019.
Federal funding is available to State and eligible local governments and certain private nonprofit organizations on a cost-sharing basis for emergency work and the repair or replacement of facilities damaged by the severe storm and straight-line winds in Benton County, Decatur County, Hardin County, Henderson County, Houston County, Humphreys County, McNairy County, Montgomery County, Perry County, and Wayne County.
«Read the rest of this article»
Initial counties to include Bradley, Greene, Hamilton and Washington
More counties to be added as damage assessments are completed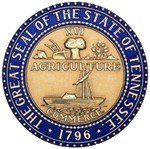 Nashville, TN – Tennessee Gov. Bill Haslam has asked President Barack Obama to declare four Tennessee Counties as federal disaster areas following the severe storms, flash flooding and tornadoes that struck the state beginning on April 25th, 2011.
Should this initial request for assistance be granted Bradley, Greene, Hamilton and Washington counties would have access to varying levels of federal assistance programs.
As local officials and responding agencies complete damage assessments, other counties are expected be added to the April 25th declaration request. «Read the rest of this article»
Deadline to apply for Federal Assistance Programs Extended to August 5th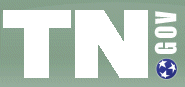 Nashville, TN – Governor Phil Bredesen today announced Tennessee has requested and received a 30-day extension of deadlines for FEMA assistance programs that will assist individuals in the 46 counties eligible for Individual Assistance as a result of the extreme weather and flooding that struck the state April 30th – May 2nd.
"I'm extremely pleased people will have more time to register to get the help they need as Tennessee recovers from these historic and devastating floods," said Bredesen. "I appreciate the support Congressman Jim Cooper, members of the Tennessee delegation and FEMA have provided as we've worked in partnership to assist affected Tennesseans." «Read the rest of this article»

FEMA representatives assisting in the recovery effort for the City of Clarksville are concerned that many renters, homeowners and business owners are missing out on needed assistance.
Registering for federal assistance is the single most effective step any disaster survivor can take on the road to recovery. Registration allows applicants to keep all their assistance options open while the mounting costs of personal disaster recovery such as insurance shortfalls, hidden structural damage or mold infestation are revealed. The deadline for registering with FEMA and the SBA is July 6th, 2010. Should any hidden damage show up after that date, it will be too late to apply. «Read the rest of this article»