Topic: Federal Debt
Congressman Marsha Blackburn
7th District of Tennessee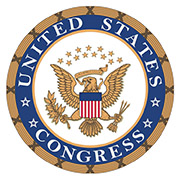 Washington, D.C. – As many of you know, last Friday at midnight, the government shut down. The Democrats in the Senate showed their constituents, and every American, that they chose to forgo funding for our military, our elderly, and our children in order to fulfill their political agenda.
And if you remember, this was an agenda that President Trump was very clear on. The President told the Democrats that if they wanted a DACA deal, then they had to come to the negotiation table. Once there was funding for the border wall, an end to chain migration, and an end of the visa lottery system, President Trump would allow a DACA deal.
«Read the rest of this article»

The following was submitted in response to comments on a Leaf Chronicle story reporting the mounting federal debt and how the public is often misinformed about the debt:
Careful there, Concerned Citizen. Pres. Clinton actually created the greatest surplus we had ever seen during his tenure. It was this president who, in his first six months alone, not only wiped out that surplus but then spent twice that amount in the negative. The Afghanistan/Iraq War is funded "Off the Books!" He has resisted every effort to fund the Social Security Trust Fund in real dollars. He has refused to likewise fund the VA Health Care System with real dollars as a non-discretionary item in the federal budget. The Walter Reed scandal forced his hand, but not by much. Just a little window dressing to appease the masses. Think photo-op in New Orleans. Ever wonder why he doesn't come to Ft. Campbell anymore?
«Read the rest of this article»