Topic: Federal Disaster Area
Federal assistance requested to aid in recovery from Wildfires, Severe Storms
Nashville, TN – Tennessee Governor Bill Haslam Friday sent a request to President Barack Obama to expedite a major disaster declaration for five Tennessee counties in order to get needed federal assistance to aid in recovery from wildfires and severe storms.
The counties included in Haslam's declaration request are Coffee County, McMinn County, Polk County, Sequatchie County and Sevier County.
«Read the rest of this article»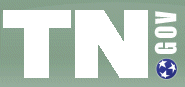 Nashville, TN – Tennessee homeowners and business owners affected by historic floods this spring have only two weeks remaining to seek relief on their local property taxes.
Governor Phil Bredesen signed into law a bill unanimously approved by lawmakers in May that allows local taxing districts in the 46 counties that were declared federal disaster areas to reassess homes that were damaged in the storms.
Under the new law, Public Chapter 1036, any home that has been deemed unfit for use for more than 30 days or any home that sustained damages equal to more than 50 percent of the home's pre-flood value would be eligible for an assessment reduction. The law is only applicable in communities where the local governing bodies chose by two-thirds vote to participate in the tax relief program.
Applications must be filed with the local property assessor's office by September 1st. «Read the rest of this article»

ATLANTA, GA – More than $100 million in federal assistance has been approved for the survivors of Tennessee's record-setting storms and flooding, just two weeks after President Barack Obama declared a federal disaster.
The amount includes $90.7 million in housing aid, such for rental assistance and home repairs, and $9.5 million for other needs such as personal property.
«Read the rest of this article»