Topic: federal financial assiatance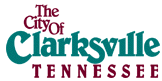 As the city faces ongoing questions related to its Title VI compliance status, it's worth reflecting on observations noted in a Leaf Chronicle editorial (5/17/06) in the aftermath of the city's ADA lawsuit settlement. Is it still just 'the Clarksville Way' to needlessly waste taxpayer dollars?
Kudo's to the Leaf Chronicle editorial staff for their editorial acknowledging the need to bring the City into compliance with the Americans with Disabilities Act. A second round of Kudo's to the three members of the 'Wheel Me On' group who brought the lawsuit in the first place.
This excerpt from the Leaf Chronicle seems to acknowledge, for the first time, that we have a community problem:
"All of this is eerily similar to the City's approach to the minority rights [issues] in the police department where ongoing claims of racial discrimination by black officers have led to millions of dollars lost in judgments against the City in Federal Courts."
" It's time to change this mindset about oversight of civil rights. For when the Federal Court has it's say, you do it right, or pay. And too frequently, that [the latter] is the Clarksville way."
But does it have to be? «Read the rest of this article»