Topic: Federal Reserve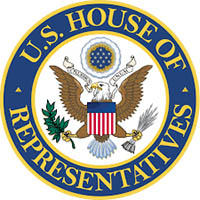 Washington, D.C. – This week, U.S. Representative Mark Green (R-TN) introduced the bipartisan Federal Reserve Sunshine Act (H.R. 8007) with Representative Tulsi Gabbard (D-HI) to reinstate longstanding transparency provisions for the Federal Reserve.
Representative Mark Green said, "The CARES Act allows the Chairman of the Federal Reserve's Board of Governors to conduct any board meeting without complying with the Government in the Sunshine Act, as long as it's determined in writing that 'unusual and exigent circumstances' exist."
«Read the rest of this article»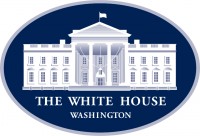 Washington, D.C. – PRESIDENT DONALD TRUMP: Well, thank you very much. Please.
This afternoon, I'll sign a proclamation declaring the month of May to be Older Americans Month. I don't know if I'm in that category. I have a feeling I am. But I feel good. And our country is making a lot of progress, Alex — I want to tell you that. Making a lot of progress.
As we honor the incredible contributions of our nation's seniors, we are here today to discuss the unprecedented steps we that we're taking to protect them from the virus.
«Read the rest of this article»

Clarksville, TN – The Clarksville Area Chamber of Commerce Power Breakfest will feature Federal Reserve Bank of Atlanta President, Raphael Bostic, as keynote speaker on July 18th, 2019.
Brought to you by the Austin Peay State University College of Business, President Bostic will discuss the national economy, the Federal Reserve's responsibilities and his observations of the varying economic realities facing people in the Sixth district. Audience Q&A will follow.
«Read the rest of this article»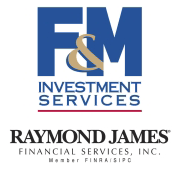 Clarksville, TN – The May Employment Report was generally disappointing. Nonfarm payrolls rose by 138,000 (median forecast: +185,000), while figures for March and April were revised a net 66,000 lower.
Retail payrolls fell for the fourth consecutive month (down more than 80,000 since January, which is more than the total number of coal miners). The unemployment rate dipped to 4.3%, a 16-year low, partly reflecting a sharp drop in the rate for young adults (which could reflect a seasonal adjustment issue, although the trend is clearly lower).
«Read the rest of this article»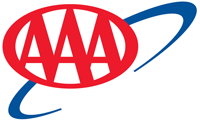 Tampa, FL – Gas prices leveled-off over the weekend after rising 10 cents in Florida and 3 cents nationwide. Meanwhile, pump prices saw little movement in Georgia and Tennessee.
"We saw sharp overnight increases at the pumps in Florida, due to rising oil prices," said Mark Jenkins, spokesman, AAA – The Auto Club Group. "It's possible pump prices in Georgia and Tennessee are having a delayed reaction to recent crude adjustments and could trend upward this week."
«Read the rest of this article»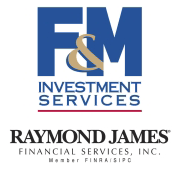 Clarksville, TN – As summer comes to a close, the markets – as represented by the Dow Jones Industrial Average, Nasdaq Composite and the S&P 500 – reached new highs during August, putting all three major indices in uncharted territory.
Steady economic growth, rising consumer spending and improving corporate earnings coming in better than expected were all key factors in helping drive the market.
«Read the rest of this article»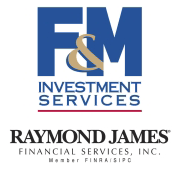 Clarksville, TN – Financial market headwinds for the next six to twelve months include political uncertainty in the U.S., a strengthening U.S. dollar, significant uncertainty surrounding Britain's recent referendum on leaving the European Union ("Brexit"), and earnings growth.
Tailwinds include low oil prices, an improving labor market, and a low interest-rate environment.
«Read the rest of this article»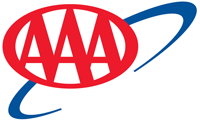 Tampa FL – The low price of oil has given way to declines in prices at the pump. The average price of gasoline fell for the tenth consecutive day Sunday, in Florida, Georgia, and Tennessee. State averages are 2-3 cents lower than a week ago.
"Motorists filling their gas tanks got a brief reprieve from rising prices, thanks to a dip in oil prices early last week," said Mark Jenkins, spokesman, AAA – The Auto Club Group. "But oil finished the week $4.00 higher than it started, which could cause pump prices to climb again in the near future."
«Read the rest of this article»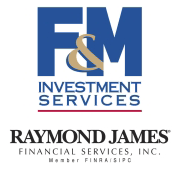 Clarksville, TN – The minutes of the March 15th-16th FOMC meeting showed that most officials did not see much change in their growth outlooks since December, due partly to expectations of a more gradual policy path (recall that most officials had expected four 25-basis-point hikes in 2016, but now see two).
"Several" meeting participants "argued for proceeding cautiously in reducing policy accommodation," noting the downside risks from the rest of the world and the possibility that inflation expectations could fall.
«Read the rest of this article»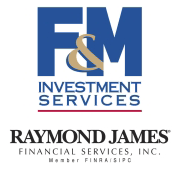 Clarksville, TN – In her speech, Fed Chair Yellen indicated that "given the risks, I consider it appropriate for the [FOMC] to proceed cautiously in adjusting policy." This dovish stance was taken well by financial market participants.
Yellen emphasized that the Fed's projections (such as the dots in the dot plot) are expectations and "not a plan written in stone." Fed policy decisions will remain data-dependent, but Yellen stressed that the central bank has a limited ability to respond to downside shocks to the economy.
«Read the rest of this article»