Topic: Federick Gaudreau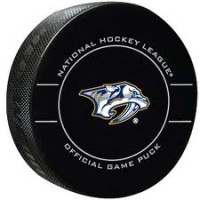 Nashville, TN – The Nashville Predators came out swinging tonight against the Winnipeg Jets, while dominating the first two periods of the game. As the first period ended the teams were tied at 1, but you could see that when the second period began, things would be different.
Mattias Ekholm set a franchise record for scoring in four consecutive games, most of any Predators Defensive man. Balanced scoring from a number of players has been a pretty common site of late for Nashville. Tonight, Kevin Fiala, Mattias Ekholm, Ryan Johanson and Nick Bonino and Kyle Turris provided the offense against the Jets.
«Read the rest of this article»