Topic: Felony Assault
Clarksville Police Department

Clarksville, TN – A domestic disturbance in Clarksville escalated into felony assault and a barricaded suspect about 9:15am Saturday morning, June 30th, 2018 according to Clarksville Police.
The incident began with a domestic disturbance in a Sturdivant Drive residence. When a 34-year-old woman left the home in a Chevrolet Avalanche, her husband allegedly pursued her in a Chevrolet Camaro, ramming her off the roadway at Sturdivant Drive and Tobacco Road before attacking her on foot.
«Read the rest of this article»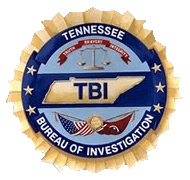 Nashville, TN – The Tennessee Bureau of Investigation is adding a Nashville man wanted on various charges in two different counties to the state's Top Ten Most Wanted list in an effort to locate him and take him into custody.
Tyler Fitzgerald Raybon-Tate, 33, last known address 720 Vanderhorst Drive, is wanted out of Rutherford County for aggravated burglary as well as being wanted in Davidson County for aggravated kidnapping, carjacking, evading arrest, failure to appear and two counts of violating community corrections.
«Read the rest of this article»