Topic: Fiddler on the Roof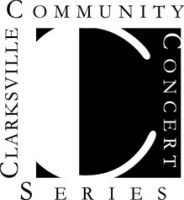 Sunday afternoon, in the third concert of the 2009-2010 Clarksville Community Concert Association and the APSU Center of Excellence for the Creative Arts played host to the gregarious Nikolai Massenkoff and the colorful dancers and talented musicians of the Massenkoff Russian Folk Festival.
This had to be the most fun of all the Clarksville Community Concert Association's Concerts that I have had the pleasure of attending. In this concert, audience participation wasn't just appreciated, it was expected! One audience member was invited up on stage to participate in a fast moving Russian dance. At the end of which, Nikolai joked that the young man would be expected to continue on tour as the newest member of the Festival!
The Festival dancers twirled, leaped, and strutted across the stage in their vibrant costumes. Illustrating the romantic Russian music with deft moments of their bodies.
«Read the rest of this article»