Topic: Filter Bubble Transparency Act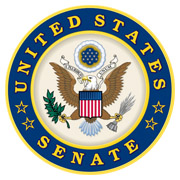 Washington, D.C. – Women did not wake up one magical morning to discover that, suddenly, they had been granted the right to vote. They fought tooth and nail for it.
The Women's Suffrage Centennial Commemorative Coin Act, which is heading to the White House for the President's signature, authorizes the Treasury to mint $1 silver coins in 2020 to commemorate the 19th Amendment's 100th anniversary.
It is my hope that Americans will use these coins as a tool to rediscover the history of the women's suffrage movement and the stories that led the suffragists to victory. The best part? It won't cost taxpayers a penny!
«Read the rest of this article»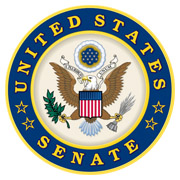 Washington, D.C. – Today, Senator Marsha Blackburn (R-Tenn.) joined Senators John Thune (R-S.D.), Richard Blumenthal (D-Conn.) and Jerry Moran (R-Kan.), members of the Senate Committee on Commerce, Science, and Transportation, which has jurisdiction over the internet and consumer protection, and Mark Warner (D-Va.) today to introduce the Filter Bubble Transparency Act.
The bill would require large-scale internet platforms that collect data from more than one million users and gross more than $50 million per year to provide greater transparency to consumers and allow users to view content that has not been curated as a result of a secret algorithm.
«Read the rest of this article»