Topic: financial planning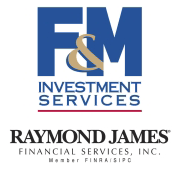 Clarksville, TN – We all like to think our children or grandchildren are practically geniuses, but some things just don't come intuitively. Wise money habits, for example.
Everyone needs to learn the value of a dollar, how to make money work toward our goals and how to protect our financial legacy, even little kids.
In fact, the sooner you start the better.
«Read the rest of this article»
Start the New Year right by reviewing and revamping your financial plan.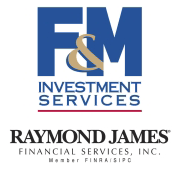 Clarksville, TN – Instead of hauling out those familiar New Year's resolutions about eating less and exercising more, how about focusing on something that's also very good for you in the long run- and even sooner? We're talking about your financial plan – your fiscal health, if you will.
The approach of 2016 is a great time to review your plan and make whatever revisions might be indicated. With that in mind, here are 12 suggested resolutions that, if followed, will go a long ways toward helping to ensure that your later years will be financially secure.
«Read the rest of this article»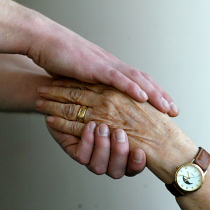 My grandfather, William Curtis, knew daily hardships, privation and difficulty as a farmer in the Ozarks of Missouri, near Fort Leonard Wood. The community surrounding this army post came to be called little Korea by the soldiers training there and the residents of the Ozarks. Its bitter winters with regular severe storms of snow, ice, and below freezing temperatures, and summers with extreme humidity,earned that nickname.
Grandfather, lean, lanky, tall and bony, had muscles of steel from haying. plowing, chopping wood and milking cows daily. He worked diligently from sunrise to sunset. He had no electricity or indoor plumbing, and water for the household was carried in buckets from the spring at the bottom of the hill, up about 200 feet to the house. Though he had a good wife, Maggie, and eight children, he himself was constantly at work with farm chores, sometimes helped by hiring out a neighbor for 50 cents a day.
Grandfather's medical care was given a low priority in his available resources. The farm produced only a meager income . For every ear of corn grown on his 40 acres, there were 10 rocks to be cleared. The land actually produced more useless rocks than corn. There was no such thing as "rock sou" in the Ozarks. The years of survival and stress took a toll on his health and at age 70 he was diagnosed with pneumonia; this disease without medication caused untold suffering and hardship. It caused the death of my grandfather, a man I respected and loved. For two years he took the role of father when I lived with them during the first two years of my life. In a way, I was his son and became his child as my single mother worked in a shoe factory in a town 25 miles away. «Read the rest of this article»
Retirees appreciate and enjoy the free time available once the mandatory 8-5 work week responsibility is over. It is interesting that the Army retirees I have been connected with are so busy with volunteer work. Army retirees are redeeming their free time for service to the community.
Not everything as a retiree is peaches and cream, though. There is the challenge of making ends meet economically; freedom from financial worries in retirement is possible but necessitates proactive financial planning and the establishment of priorities if working from a fixed or reduced income. Enjoying retirement requires long term planning and a bit of luck mixed with savvy decisions.
One serious challenge is the coaxing of enough income from savings to maintain a healthy standard of living. As we prepare for retirement, we had been advised to change our investment strategy by going to conservative funds, CDs, and money market funds, which are safer. Today's financial planners are taking a second look at this advice. «Read the rest of this article»