Topic: Five-Year Consolidated Plan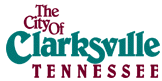 The City of Clarksville Office of Housing and Community Development and the Housing and Community Development Citizens' Advisory Committee invite interested parties to attend a public hearing on Thursday, January 29, at 6:00 pm. in the large meeting room, located at the Clarksville-Montgomery County Public Library, 350 Pageant Lane.
The purpose of this meeting is to solicit comments in regard to the development of the Annual Action Plan for the current Five-Year Consolidated Plan which focuses primarily on housing choice and opportunities for low -moderate income citizens in the City of Clarksville. The overriding goals of the plan include: creation of a suitable living environment; provision of safe decent housing and the expansion of economic opportunities. «Read the rest of this article»
The Community Needs Assessment meeting will be held January 29 at 6 p.m. at the Clarksville-Montgomery County Public Library's large meeting room.
The City of Clarksville Office of Housing and Community Development and the Housing and Community Development Citizens' Advisory Committee invite interested parties to attend a community hearing on Thursday, January 29 at 6:00 pm. in the large meeting room located at the Clarksville-Montgomery County Public Library, 350 Pageant Lane. «Read the rest of this article»