Topic: Flood Assistance
Flood victims can again file for tax breaks on appliances, building materials, furniture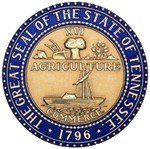 Nashville, TN – A proposal to extend the availability of state sales tax refunds to Tennesseans affected by last May's devastating floods was approved by the legislature on this week, said Rep. Joe Pitts (D-Clarksville).
The 106th General Assembly last year passed legislation granting sales tax refunds on purchases of appliances, furnishings, and building materials for individuals whose homes were damaged during the May flooding of 2010.  House Bill 6 extends the original filing deadline until June 30th, 2011 for all Tennesseans who qualified for Federal Emergency Management Agency assistance. «Read the rest of this article»
Secretary of State urges Tennesseans to help family, friends, neighbors apply for flood assistance by Thursday deadline


Nashville, TN -– Tennessee will be the focus of a lot of attention Thursday, when voters go to the polls to choose candidates for crucial elections that will affect our future.
But it's also the final day that Tennesseans affected by the May floods can apply for assistance from the Federal Emergency Management Agency and the Small Business Administration.
In addition to federal grants and loans, that paperwork is key to all kinds of resources that can help folks rebuild their lives, including sales tax refunds for replacement appliances, furniture and building supplies, as well as TVA rebates for eligible heating and cooling improvements.
"Tennesseans affected by the May flooding have a great reminder to be sure to have filed for flood assistance with the deadline falling on the state's primary elections day, Thursday, August 5th," said Secretary of State Tre Hargett, whose office oversees elections. «Read the rest of this article»
Officials urge Tennesseans to help families, friends, neighbors file for assistance now


Nashville, TN – Brenda Duck, an AARP member who lives in a Nashville neighborhood devastated by last month's floods, says she wouldn't be able to repair her home without federal assistance – including a low-interest loan from the Small Business Administration.
Duck joined U.S. Rep. Jim Cooper, Nashville Mayor Karl Dean, SBA public affairs specialist D. Jelani Miller and AARP Tennessee Advocacy Director Patrick Willard in urging Tennesseans to file for flood assistance during a news conference at the Bellevue FiftyForward Center.
Willard said AARP organized the press conference to draw the attention of as many people as possible to the importance of getting the SBA form completed. "We want to make sure that family members, neighbors, co-workers, fellow church-goers, the mayor, the congressman—everyone gets this word out to affected homeowners so we can make sure we can recover as quickly as possible," he said. «Read the rest of this article»