Topic: Flood Resistantance
By Don Comis, formerly with USDA's Agricultural Research Service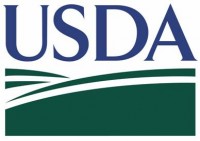 Soybean varieties that grow in rice paddies in Southeast Asia could provide the United States with much-needed genes for developing soybeans tolerant to flooding—as well as to root rot and other plant diseases found in waterlogged soils.
Tara VanToai pursued the genes for these traits. She recently retired from the Agricultural Research Service's Soil Drainage Research Unit in Columbus, Ohio.
VanToai worked with plant pathologist Anne Dorrance and soybean breeders Grover Shannon and Henry Nguyen in the search for genes that protect against both flooding and plant diseases. Dorrance is at Ohio State University's Ohio Agricultural Research and Development Center in Wooster; Shannon and Nguyen are at the University of Missouri, in Portageville and Columbia, respectively.
The team works on multiple fronts, including molecular plant breeding, with the help of DNA markers, genetic transformation, and soil management—all in an effort to protect soybeans growing on wet soils. «Read the rest of this article»