Topic: Flow Motion
Two budget amendments filed for teachers and disabled Tennesseans
Hope Scholarship for military dependents on calendar for this week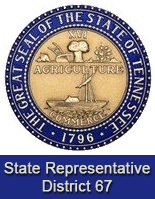 Nashville, TN – Flow Motion passed last week.
"The House passed what is commonly known as the "flow motion" this week signaling the end of session is near," said Tennessee State Representative Joe Pitts (D-Clarksville).
A "flow motion" means normal procedures for advancing legislation have been suspended and schedules will become more hectic than the new brisk pace.  Normally a bill takes a few weeks to cycle through the assigned committee process.
«Read the rest of this article»