Topic: Fluid Lensing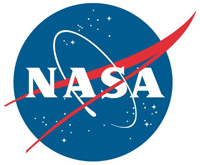 Mountain View, CA – NASA says that whenever you look through a substance, whether it's the water in a pool or a pane of old, rippled glass, the objects you see look distorted.
For centuries, astronomers have been mapping the sky through the distortions caused by our atmosphere, however, in recent years, they've developed techniques to counter these effects, clearing our view of the stars.
If we turn to look at the Earth instead of the skies, distorted visuals are a challenge too: Earth scientists who want to map the oceans or study underwater features struggle to see through the distortions caused by waves at the surface.
«Read the rest of this article»