Topic: Food Poisoning
Most of the Bacteria Showed Resistance to Important Antibiotics


Yonkers, NY – In testing and analysis of pork-chop and ground-pork samples from six U.S. cities, Consumer Reports found high rates of yersinia enterocolitica, a bacterium that can cause food poisoning, especially in children.
The majority of the yersinia and as well as a substantial portion of several other bacteria detected were resistant to medically important antibiotics Consumer Reports tested.
«Read the rest of this article»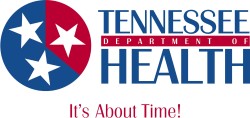 Nashville, TN – While there are health challenges in every season, the summer months are loaded with potential risks and hazards that help fill up emergency rooms and generate unnecessary misery.
Most injuries and illnesses occurring from July through September can be avoided with a liberal application of prevention. «Read the rest of this article»