Topic: former Lt. Gov. John Wilder

Statewide, the senate district 22 race was viewed as a bellweather for future political upheaaval. Many early voters were repulsed by the last minute negative advertising of the incumbent. Now there is a recount challenge and accusations of voter misdirection. Did someone take a page from the Karl Rove 'Book of Dirty Tricks?' How will all this play out in the end?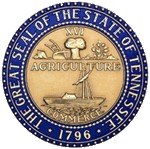 This year, the state senate race for District 22 was one of the most closely watched battles in the state. Media and political pundits all across the state were keen to see if incumbent Rosalind Kurita would survive the intra-party effort of her own Democratic Party to unseat her in retaliation for her betrayal vote in January 2007 which gave control of the state senate to the Republican Party. Would Lt. Governor Ramsey's fundraising encouragement save the day?
Knoxville, Chattanooga, Nashville and Memphis political insiders and pundits were all speculating that her party affiliation switch was inevitable, no matter what the outcome of this election. This battle alone had marked Tennessee as a 'State in Contention' for the November election. «Read the rest of this article»