Topic: Fort Rucker AL
Nashville, TN – Tennessee Governor Bill Lee and Tennessee Department of Veterans Services Commissioner Courtney Rogers recognize the service and sacrifice of U.S. Army Major Trevor Joseph of Collierville, TN. Joseph was killed when his UH-60 Black Hawk helicopter crashed while attempting to recover a soldier on the Fort Polk training ranges on September 26th.
«Read the rest of this article»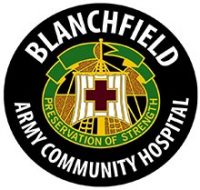 Fort Campbell, KY – On June 17th, 2019 at the Fort Campbell Family Resource Center, Tennessee-native Col. Patrick T. Birchfield assumed command of Blanchfield Army Community Hospital (BACH) and the U.S. Army Medical Department Activity Fort Campbell during a change of command ceremony.
Birchfield replaced Col. Anthony McQueen, who led efforts to transform BACH's medical support to units from the 101st Airborne Division (Air Assault) and Fort Campbell, enabling the medical readiness of more than 90 percent of their Soldiers for deployment, and providing access to care for more than 73,000 beneficiaries.
«Read the rest of this article»
Written by Maria Yager
Blanchfield Army Community Hospital Public Affairs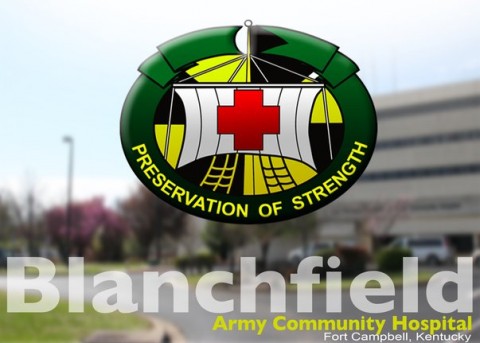 Fort Campbell, KY – Three Fort Campbell Soldiers are in Texas to compete in the Army's CSM Jack L. Clark Jr. Army Best Medic Competition at Fort Sam Houston and Camp Bullis, Texas, which runs September 16th-20th, 2018.
The competition is a 72-84 hour arduous test of the teams' physical and mental skills. Competitors must be agile, adaptive leaders who demonstrate mature judgement while testing collective team skills in areas of physical fitness, tactical marksmanship, leadership, warrior skills, land navigation and overall knowledge of medical, technical and tactical proficiencies through a series of hands-on tasks in a simulated operational environment.
«Read the rest of this article»
Written by Staff Sgt. Todd Pouliot
40th Public Affairs Detachment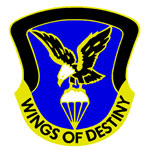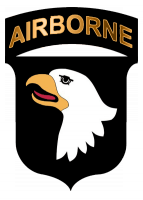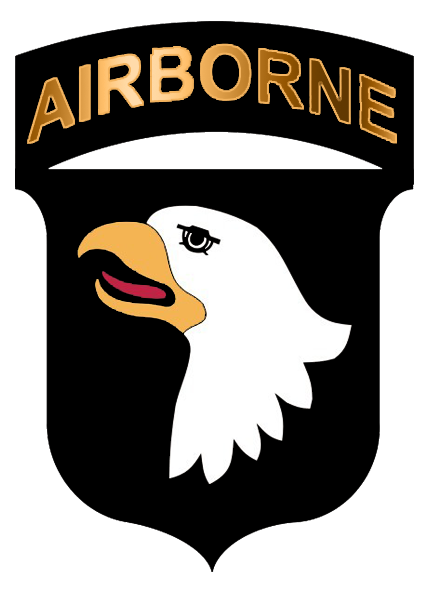 Fort Campbell, KY – Junior officers from 6th General Support Aviation Battalion, 101st Combat Aviation Brigade, 101st Airborne Division, recently participated in a three-day culminating training exercise designed to certify leadership competencies, instill esprit de corps and a winning mindset.
Lieutenant Colonel James Yastrzemsky, commander of 6-101st GSAB, came up with the idea for the exercise as a way to develop his junior officers. Yastrzemsky said it parallels what the command team is doing at the division level.
«Read the rest of this article»
Written by Chris Frazier
U.S. Army Combat Readiness Center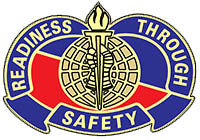 Fort Rucker, AL – The profession of arms is inherently dangerous. Every Soldier knows that when they take the oath to support and defend the Constitution of the United States against all enemies, foreign and domestic, they could lose their life.
But not every loss occurs in a desert or mountain range halfway around the world. The risks back home are just as deadly.
«Read the rest of this article»
Written by Sgt. Marcus Floyd
101st Combat Aviation Brigade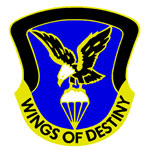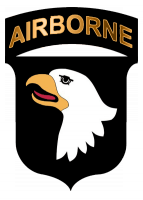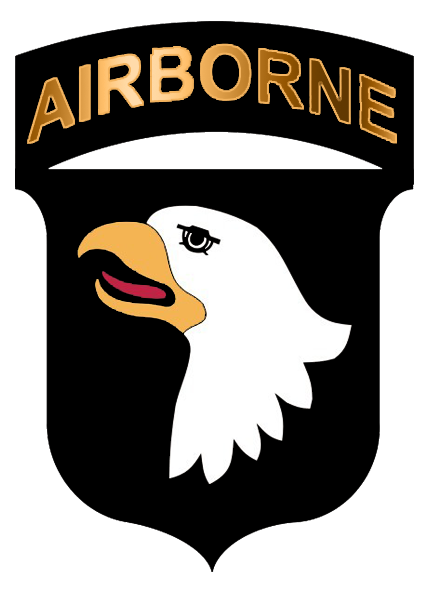 Fort Campbell, KY – On Friday, shortly after his final flight in an AH-64E Apache helicopter, Chief Warrant Officer 4 James Morrow began his retirement ceremony.
Surrounded by Family, friends and colleagues, Morrow, along with his wife and children, received several awards for their dedicated service to the Army.
However, rather than celebrating his retirement at Fort Rucker, Alabama, where Morrow serves as a flight instructor, the now retired warrant officer chose to commemorate the moment at Fort Campbell in a hangar belonging to 1st Battalion, 101st Aviation Regiment, 101st Combat Aviation Brigade, 101st Airborne Division.
«Read the rest of this article»

Clarksville, TN – Nothing worth having comes easy – a lesson that former soldier Kali Cooper understands as well as anyone. But the services Austin Peay State University provides military and veteran students did make the transition to college life a little less difficult.
A Minnesota native who left her home and enlisted in the army at the age of 17, Cooper's life has more or less revolved around the military ever since.
«Read the rest of this article»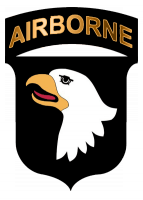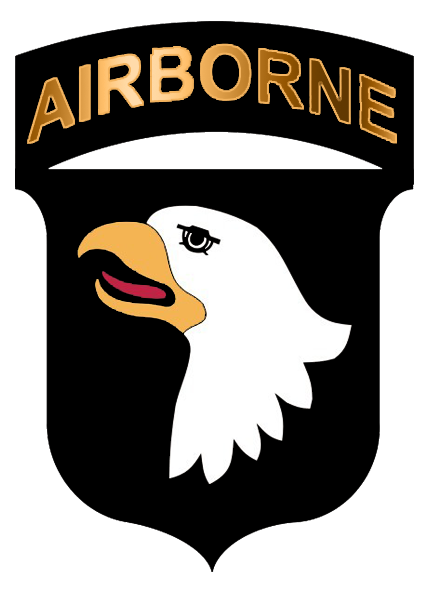 Fort Campbell, KY – A 101st Airborne Division (Air Assault) Soldier died May 10th, 2016 from injuries sustained during a live-fire training exercise at the Joint Readiness Training Center at Fort Polk, LA.
Pfc. Victor J. Stanfill, an infantryman with Company A, 2nd Battalion, 506th Infantry Regiment, 3rd Brigade Combat Team, "Rakkasans," 19, was pronounced dead at approximately 11:08am at Bayne-Jones Army Community Hospital on Fort Polk.
A native of Fulton, MD, Stanfill enlisted into the U.S. Army September 22nd, 2015, completing one-station unit training at Fort Benning, GA, as an infantryman. After graduating from training, he was assigned as an infantryman in Co. A, 2nd Bn., 506th Inf. Regt., in January 2016.
«Read the rest of this article»

Clarksville, TN – The recipient of the 2016 Command Sgt. Maj. Darol Walker Award at Austin Peay State University is ROTC Cadet Jose Ramoslopez, a decorated career soldier.
Ramoslopez, born in Puerto Rico, will graduate May 6th from APSU with a Bachelor of Science in Criminal Justice degree and a minor in military science.
«Read the rest of this article»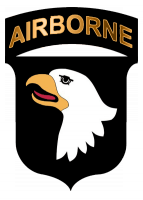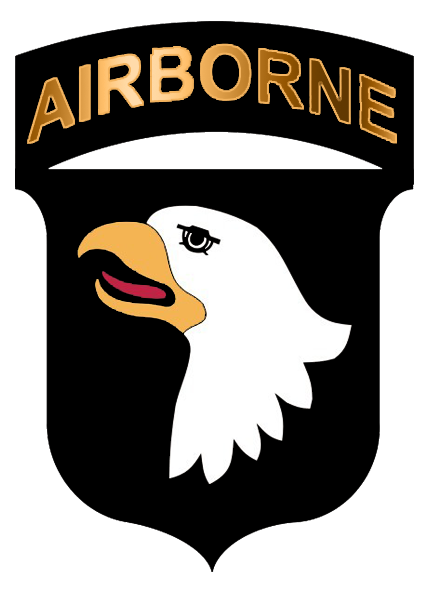 Fort Campbell, KY – Two 101st Airborne Division (Air Assault) pilots who were killed December 2nd as a result of a helicopter crash near Fort Campbell have been identified.
Chief Warrant Officer 2 Alex Caraballoleon, 35, a native of Patillas, Puerto Rico, enlisted in the Army in 2003 as an AH-64D Apache attack helicopter mechanic. During his six years as an enlisted Soldier, Caraballoleon served in numerous assignments, achieving the rank of sergeant, before being selected to attend the Warrant Officer Candidate School in 2009.
Following commissioning as a warrant officer and completion of the Rotary Wing Aviators Course, he served as an Apache attack helicopter pilot with Company B, 1st Battalion, and 2nd Squadron, 17th Cavalry Regiment, 101st Combat Aviation Brigade, 101st Airborne Division (Air Assault), Fort Campbell.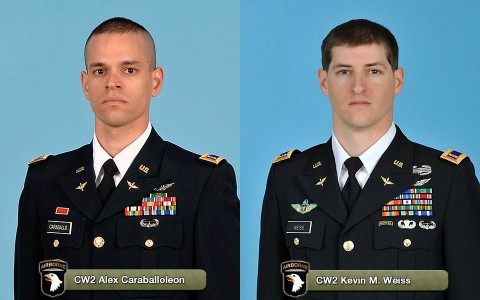 «Read the rest of this article»