Topic: Franklin High
Clarksville, TN – The William Workman Gymnasium at Clarksville High School echoed with the the distinct "thud" of bodies hitting rubber floor mats, coaches yelling instructions and the constant whistle of multiple referees early Saturday morning because of Slamfest 2013, the annual wrestling meet hosted by the Wildcats.
This year wrestling teams from 13 schools participated in the event, including West Creek, Northwest, Rossview and Fort Campbell. The teams were divided into four different pools and the matches commenced at 9:00am.
«Read the rest of this article»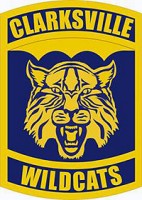 Clarksville, TN – As the final seconds of the game ran of the clock, Clarksville High Wildcat Derek Suiter launched a 3-pointer to win the game, but it hit the rim and the Franklin High Rebels pulled down the rebound to win the game 43-42.
The game was a fast paced, back and forth battle that was tied 28-28 after three periods. Franklin Rebel Ben Hagaman scored 6 straight points at the beginning of the 4th period to give the Rebels a 34-28 lead.
«Read the rest of this article»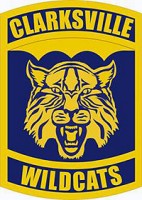 Clarksville, TN – Turnovers put the Clarksville High Lady Wildcats in a hole they could not dig out of. They lost at home to the Franklin High Lady Rebels 46-22, Thursday evening.
The Lady Wildcats had trouble escaping the Lady Rebels traps. They turned the ball over 14 times in the first half and had trouble converting on the few shot attempts they made.
Conversely, the Lady Rebels moved the ball well, using the constant passes to find gaps in the Lady Wildcats defense, wear them down and control the clock.
«Read the rest of this article»