Topic: Friend sof Edgar Evins State Park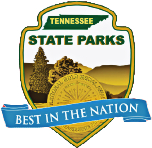 History hayrides!  Antique Cars! Native American culture!  Autumn festivals! There are several great events planned at various Tennessee State Parks in your area – so, get outdoors and enjoy this beautiful fall weather!
Finding a state park in your own backyard is easy to do and you don't have to spend a lot of gas money to get there!
Tennessee State Parks offer a variety of activities and events throughout the fall. From great hikes to bluegrass – there's something designed for the entire family! «Read the rest of this article»