Topic: Fuel Leakage
Washington, D.C. – Chrysler Group LLC (Chrysler) is recalling certain model year 1993-1998 Jeep Grand Cherokee and 2002-2007 Jeep Liberty vehicles.
The fuel tanks in these vehicles are at risk of failure and leakage in certain rear impacts.
«Read the rest of this article»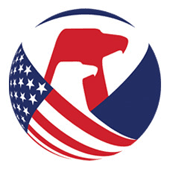 Washington, D.C. – The U.S. Consumer Product Safety Commission, in cooperation with the firm named below, today announced a voluntary recall of the following consumer product. Consumers should stop using recalled products immediately unless otherwise instructed. Generators recalled due to a possible fuel leak that poses a fire and burn hazard.
It is illegal to resell or attempt to resell a recalled consumer product.
«Read the rest of this article»
Washington, D.C. – Mazda is recalling certain model year 2009-2010 Mazda6 vehicles manufactured from April 8th, 2008, through February 8th, 2010. A certain type of spider may weave a web in the evaporative canister vent line and this may cause a restriction in the line. If this occurs, the fuel tank pressure may become excessively negative when the emission control system works to purge the vapors from the canister.
As the canister is purged repeatedly during normal operation, the stress on the fuel tank may eventually result in a crack, potentially leading to fuel leakage and an increased risk of fire. «Read the rest of this article»
Toyota Motor Corporation announces separate recall involving certain vehicles not sold in North America
Torrance, CA – Toyota Motor Sales (TMS), U.S.A., Inc.,  announced that it will conduct a voluntary Safety Recall involving approximately 245,000 2006 through 2007 Lexus GS 300/350, 2006 through early 2009 Lexus IS 250, and 2006 through early 2008 Lexus IS 350 vehicles sold in the U.S. to inspect the fuel pressure sensor installation.
Due to insufficient tightening of the fuel pressure sensor connected to certain engine fuel delivery pipes (those with Nickel Phosphorus plating), there is a possibility that the pressure sensor could loosen over time. If loosening occurs, fuel could leak past a gasket used in the connection between the sensor and the delivery pipe and through the threaded portion of the sensor.
«Read the rest of this article»