Topic: Gabe Segovia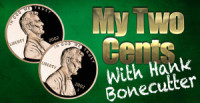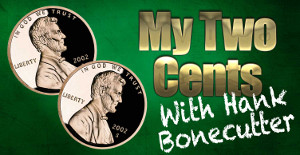 Clarksville, TN – "Faith and understanding rest on the hope of eternal life.  Before time began, God promised to give that life.  And he does not lie." Titus 1.
It seemed only fitting that former Clarksville City Councilman Gabe Segovia would lose his battle to cancer on the day God chose to begin his life.  And while there are many who think that is so sad, I celebrate for Gabe.
The pain is gone.  The suffering is over.  Now, go rest my brother!
«Read the rest of this article»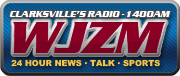 Clarksville, TN – Tune in to 1400am, WJZM as County Mayor Carolyn Bowers will be on Clarksville in Review with Hank Bonecutter Saturday morning at 8:00am. Gabe Segovia will be on the show at 9:00am. They will be discussing the latest topics concerning Clarksville citizens.
If you miss the show, you can listen to the podcast on www.wjzm.com

Clarksville, TN – Now that the polls have closed for Election 2010 candidates and their supporters are gathering all across Clarksville to anxiously await the results. Here is the information on where to find and offer your support for the candidate of your choice.
For the latest results check the Montgomery County Election Commission web site, or listen live on WJZM 1400 AM. «Read the rest of this article»
In a Letter to the Editor, Clarksville Tennessee resident Terry McMoore lays out his support for Mayoral Candidate Gabe Segovia
Gabe Segovia was my city council representative for eight years and while serving as my council representative, I found I could always depend on him to be there if I had a problem or question.
As the average citizen and on the outside looking in there was a lot I didn't know about city government. He was always helpful in informing and educating me on the workings of government and especially city government. Additionally, while he served on the council from 1997 to 2005, he never missed a council meeting. His record is 96-0. He also served as vice-mayor of Clarksville for two years.
Segovia held monthly community meetings where he provided information to the public and citizens could present their concerns and ask questions about the city's actions and programs. Those meetings were not restricted to just residents of his ward; people from anywhere in Clarksville were welcome and many became regular attendees. «Read the rest of this article»
The Clarksville-Montgomery County "League Of Voter Empowerment" (L.O.V.E.) is a voters club comprised of a group of local residents who meet monthly to discuss politics and the current state of governmental affairs.
This group of people, who are all active in the community in a variety of ways, formed to discuss issues that affect our community and possible solutions that might benefit the community as a whole. «Read the rest of this article»
In a gala event at the Roxy Regional Theatre local Radio Station owner and Comedian Hank Bonecutter's dream of using his love of comedy to enact community change came true. The first Comedy on the Cumberland raised approximately $6,000 of which the proceeds went to benefit Project F.U.E.L.
Project F.U.E.L. feeds hungry children in the Clarksville/Montgomery County school system. "Over twelve hundred school children leave school on Friday, and don't have a solid meal again until they return to school on Monday", said Bonecutter, "This is embarrassing and unacceptable". The life's mission of Denise Skidmore, who was led to this effort by her Christian faith. "I was searching for a purpose in my life, wondering what would be my footprint if I were to die today" she said, "I want to feed every child I can. I won't stop until they are all taken care of".
The success of this show has already created quite a buzz among Nashville comedians. With comedians contacting Bonecutter to see how they can get to Clarksville to be part of future Comedy on the Cumberland shows.
John McDonald and Tom Thayer from the Roxy Regional Theatre graciously provided the use of their luxurious theatre as the venue for this charity benefit.
F&M bank and Wendy's of Clarksville provided the financial backing for the event, with Clarksville Online, Discover Clarksville, Ad One, Clarksville's Best Buys along with CDE Lightband providing promotion for the event. "All of our partners jumped on this opportunity to help Project F.U.E.L without hesitation", said Bonecutter, "We couldn't have done it without them". «Read the rest of this article»