Topic: Gale Crater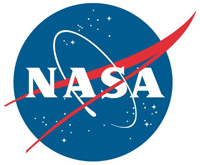 Pasadena, CA – NASA's Curiosity rover has come a long way since touching down on Mars seven years ago. It has traveled a total of 13 miles (21 kilometers) and ascended 1,207 feet (368 meters) to its current location. Along the way, Curiosity discovered Mars had the conditions to support microbial life in the ancient past, among other things.
And the rover is far from done, having just drilled its 22nd sample from the Martian surface. It has a few more years before its nuclear power system degrades enough to significantly limit operations. After that, careful budgeting of its power will allow the rover to keep studying the Red Planet.
«Read the rest of this article»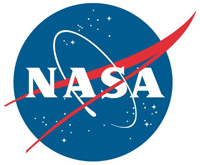 Pasadena, CA – NASA's Curiosity Mars rover has discovered the largest amount of methane ever measured on Mars during the mission. Curiosity measured about 21 parts per billion units by volume (ppbv). One ppbv means that if you take a volume of air on Mars, one billionth of the volume of air is methane.
The finding came from the rover's Sample Analysis at Mars (SAM) tunable laser spectrometer. It's exciting because microbial life is an important source of methane on Earth, but methane can also be created through interactions between rocks and water.
«Read the rest of this article»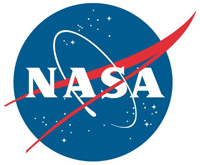 Pasadena, CA – NASA's Mars Curiosity rover has discovered clay in the region on Mars it's currently exploring, called the "clay-bearing unit," is well deserving of its name.
Two samples the rover recently drilled at rock targets called "Aberlady" and "Kilmarie" have revealed the highest amounts of clay minerals ever found during the mission. Both drill targets appear in a new selfie taken by the rover on May 12th, 2019, the 2,405th Martian day, or sol, of the mission.
«Read the rest of this article»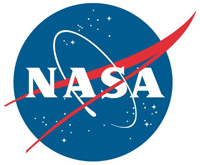 Pasadena, CA – A new animated video shows what it would be like to soar over Mount Sharp, which the NASA Curiosity rover has been climbing since 2014. If you have ever wanted to visit Mars, watch this video.
This video highlights several regions on the mountain that are intriguing to Curiosity's scientists, chief among them what the science team calls the "clay-bearing unit," where Curiosity has just started analyzing rock samples.
«Read the rest of this article»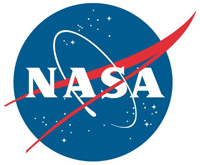 Greenbelt, MD – NASA says that dust is not just a household nuisance; it's a planetary one, particularly on Mars. Before astronauts visit the Red Planet, we need to understand how the dust particles that often fill the atmosphere could impact them and their equipment.
The global Martian dust storm of summer 2018 — the one that blotted out sunlight for weeks and put NASA's beloved Opportunity rover out of business — offered an unprecedented learning opportunity. For the first time, humans had eight spacecraft orbiting Mars or roving its surface — the largest cadre of robotic explorers ever to watch a global dust storm unfold.
«Read the rest of this article»
Written by Timothy Childers
NASA Goddard Space Flight Center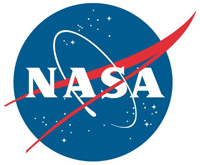 Greenbelt, MD – A new study reveals asteroid impacts on ancient Mars could have produced key ingredients for life if the Martian atmosphere was rich in hydrogen. An early hydrogen-rich atmosphere on Mars could also explain how the planet remained habitable after its atmosphere thinned.
The study used data from NASA's Curiosity rover on Mars and was conducted by researchers on Curiosity's Sample Analysis at Mars (SAM) instrument team and international colleagues.
«Read the rest of this article»
NASA Jet Propulsion Laboratory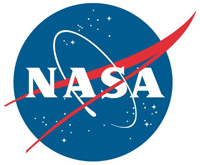 Pasadena, CA – In a little more than seven minutes in the early afternoon of February 18th, 2021, NASA's Mars 2020 rover will execute about 27,000 actions and calculations as it speeds through the hazardous transition from the edge of space to Mars' Jezero Crater.
While that will be the first time the wheels of the 2,314-pound (1,050-kilogram) rover touch the Red Planet, the vehicle's network of processors, sensors and transmitters will, by then, have successfully simulated touchdown at Jezero many times before.
«Read the rest of this article»
NASA Jet Propulsion Laboratory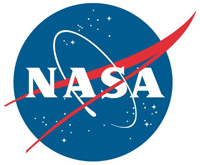 Pasadena, CA – After exploring Mars' Vera Rubin Ridge for more than a year, NASA's Curiosity rover recently moved on. But a new 360-video lets the public visit Curiosity's final drill site on the ridge, an area nicknamed "Rock Hall." The video was created from a panorama taken by the rover on December 19th.
It includes images of its next destination – an area the team has been calling the "clay-bearing unit" and recently named "Glen Torridon" – and the floor of Gale Crater, home to Mount Sharp, the geological feature the rover has been climbing since 2014.
«Read the rest of this article»
NASA Jet Propulsion Laboratory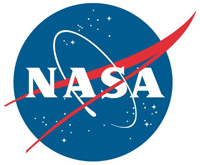 Pasadena, CA – Apollo 17 astronauts drove a moon buggy across the lunar surface in 1972, measuring gravity with a special instrument. There are no astronauts on Mars, but a group of clever researchers realized they have just the tools for similar experiments with the Martian buggy they're operating.
In a new paper in Science, the researchers detail how they repurposed sensors used to drive the Curiosity rover and turned them into gravimeters, which measure changes in gravitational pull.
«Read the rest of this article»
NASA Headquarters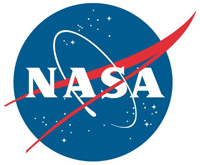 Washington, D.C. – NASA has chosen Jezero Crater as the landing site for its upcoming Mars 2020 rover mission after a five-year search, during which details of more than 60 candidate locations on the Red Planet were scrutinized and debated by the mission team and the planetary science community.
The rover mission is scheduled to launch in July 2020 as NASA's next step in exploration of the Red Planet. It will not only seek signs of ancient habitable conditions – and past microbial life – but the rover also will collect rock and soil samples and store them in a cache on the planet's surface.
«Read the rest of this article»