Topic: Gene Whitfield
APSU Sports Information (APSU)
Clarksville, TN – Winners of the 2018 Echo Power APSU Governors Golf Classic were presented following the were recognized during the barbecue dinner at Clarksville Country Club, Friday night, August 3rd, 2018.
«Read the rest of this article»
APSU Sports Information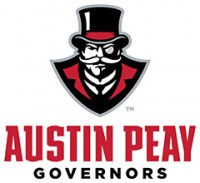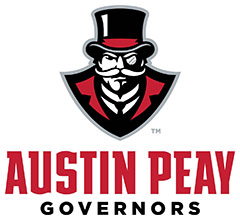 Clarksville, TN – Governors and Chamber Community Golf Classic and Partner Celebration Dinner is Friday and pairings have been announced for the one-day, three-course tournament.
The event, which has seen APSU Athletics and the Clarksville Chamber of Commerce combined their two tournaments, will be played Friday at the Clarksville Country Club, Swan Lake Golf Course and The Links at Novadell in Hopkinsville, KY.
The shotgun start for the four-player, best-ball scramble is 10:30am at the three courses.
«Read the rest of this article»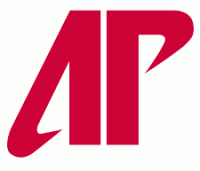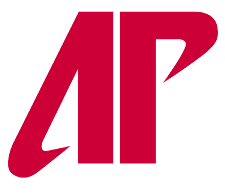 Clarksville, TN – It took a 48 and a scorecard playoff to win both flights of the 27th annual Governors Golf Classic, Friday, at Swan Lake Golf Course.
The group of Gene Whitfield, David Chesney, Brett Covington Jr. and Douglas Weiland won the morning flight with a 48 and won a scorecard playoff using the back nine. Second place was claimed by Jeff Battles, Steve Lox, Shane Davis and Sam Davis. Joey Tuck, Eric Feijo, Bret Campbell and Taylor Long placed third with a 49.
«Read the rest of this article»


Clarksville, TN – Community leaders and active duty military participated in the recent Godfather Tournament hosted at Swan Lake Golf Course as part of the Warrior Week activities.  The day was filled with golf and fellowship with civilian and military members of the Clarksville/Fort Campbell community.
«Read the rest of this article»

The team of Bret Campbell/Joey Tuck/Brad Glassell/Randy Spell ran away with the Saturday portion of the 24th Annual Governors Golf Classic, played at Swan Lake Golf Course.
That quartet shot an impressive 22-under par 49 in the scramble.
On the women's side, which covered both Friday and Saturday, the team of Britney Campbell/Amanda Phillips/Jeanette Kramer/Carla Hazelwood, which played Friday, won first place at -16 to ease by the Saturday team of Beth Goodowens/Missy Rye/Margaret Jones/Jane Stevens, who -12.
On the men's side, a scorecard playoff settled second place as the team of Jake Peterson/George Plaster/David Shipley/Dave Loos came in at -19 but shot a 24 on the back nine. That allowed that group to slip past the group of Wayne Ard/Conn Butts/Joe Douglas/Bob Thomps, who also shot a -19 but had a 25 on the back nine.
«Read the rest of this article»