Topic: George Mason University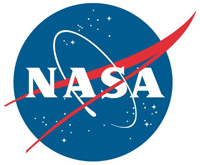 Pasadena, CA – For more than a decade, astronomers have searched for planets orbiting AU Microscopii, a nearby star still surrounded by a disk of debris left over from its formation. Now scientists using data from NASA's Transiting Exoplanet Survey Satellite (TESS) and NASA's retired Spitzer Space Telescope report the discovery of a planet about as large as Neptune that circles the young star in just over a week.
The system, known as AU Mic for short, provides a one-of-kind laboratory for studying how planets and their atmospheres form, evolve and interact with their stars.
«Read the rest of this article»
Dallas, TX – Frequent cannabis (marijuana) use among young people was linked to an increased risk of stroke and people diagnosed with cannabis use disorder were more likely to be hospitalized for heart rhythm disturbances (arrhythmias), according to two new preliminary studies to be presented at the American Heart Association's Scientific Sessions 2019 — November 16th -18th in Philadelphia.
«Read the rest of this article»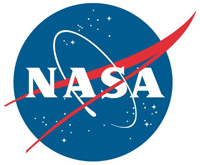 Pasadena, CA – NASA says astronomers have spotted three giant black holes within a titanic collision of three galaxies. The unusual system was captured by several observatories, including three NASA space telescopes.
"We were only looking for pairs of black holes at the time, and yet, through our selection technique, we stumbled upon this amazing system," said Ryan Pfeifle of George Mason University in Fairfax, Virginia, the first author of a new paper in The Astrophysical Journal describing these results. "This is the strongest evidence yet found for such a triple system of actively feeding supermassive black holes."
«Read the rest of this article»
Austin Peay State University (APSU)

Clarksville, TN – The Austin Peay State University (APSU) Department of Theatre and Dance is thrilled to host Lecoq-trained actor, writer, director and teacher David Gaines.
Gaines will lead two physical-acting workshops on February 15th and 16th and perform an original one-man rendition of the Kurosawa epic "Seven Samurai" 7:00pm February 16th at the Margaret Fort Trahern Laboratory Theatre.
«Read the rest of this article»
Written by Lina Tran
NASA's Goddard Space Flight Center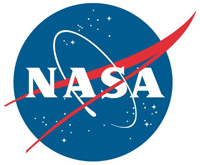 Greenbelt, MD – The more solar observatories, the merrier: Scientists have developed new models to see how shocks associated with coronal mass ejections, or CMEs, propagate from the Sun — an effort made possible only by combining data from three NASA satellites to produce a much more robust mapping of a CME than any one could do alone.
Much the way ships form bow waves as they move through water, CMEs set off interplanetary shocks when they erupt from the Sun at extreme speeds, propelling a wave of high-energy particles. These particles can spark space weather events around Earth, endangering spacecraft and astronauts.
«Read the rest of this article»
Written by Molly Porter
NASA's Marshall Space Flight Center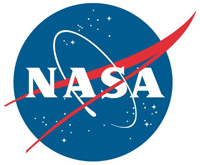 Huntsville, AL – Astronomers have identified a bumper crop of dual supermassive black holes in the centers of galaxies. This discovery could help astronomers better understand how giant black holes grow and how they may produce the strongest gravitational wave signals in the Universe.
The new evidence reveals five pairs of supermassive black holes, each containing millions of times the mass of the Sun. These black hole couples formed when two galaxies collided and merged with each other, forcing their supermassive black holes close together.
«Read the rest of this article»
Tennessee Representative Curtis Johnson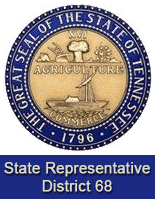 Nashville, TN – The 2016 session of the 109th General Assembly reconvened on Capitol Hill this week to begin work on a number of important issues facing Tennessee. I was pleased to officially be named as Chairman of the House Finance, Ways and Means Subcommittee.
On Monday, the Brig. Gen. Wendell H. Gilbert Tennessee State Veterans Home was officially opened with a ribbon-cutting ceremony attended by Governor Bill Haslam. This project was years in the making, and I am pleased that it is finally opened to serve our veterans.
«Read the rest of this article»
Written by Alan Buis
NASA's Jet Propulsion Laboratory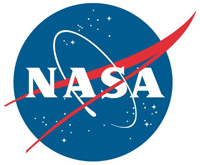 Pasadena, CA – Levels of "background ozone" — ozone pollution present in a region but not originating from local, human-produced sources — are high enough in Northern California and Nevada that they leave little room for local ozone production under proposed stricter U.S. ground-level ozone standards, finds a new NASA-led study.
The researchers, led by Min Huang of George Mason University, Fairfax, Virginia, used a novel technique that combined data acquired from two instruments on NASA's Aura spacecraft in the summer of 2008.
«Read the rest of this article»
Written Dwayne Brown and Laurie Cantillo
NASA Headquarters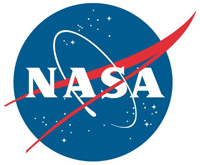 Washington, D.C. – Flowing ice and a surprising extended haze are among the newest discoveries from NASA's New Horizons mission, which reveal distant Pluto to be an icy world of wonders.
"We knew that a mission to Pluto would bring some surprises, and now — 10 days after closest approach — we can say that our expectation has been more than surpassed," said John Grunsfeld, NASA's associate administrator for the Science Mission Directorate. "With flowing ices, exotic surface chemistry, mountain ranges, and vast haze, Pluto is showing a diversity of planetary geology that is truly thrilling."
«Read the rest of this article»
Written by Whitney Clavin
NASA's Jet Propulsion Laboratory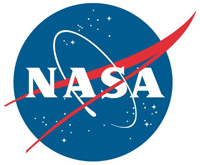 Pasadena, CA – How do you grow a supermassive black hole that is a million to a billion times the mass of our sun? Astronomers do not know the answer, but a new study using data from NASA's Wide-field Infrared Survey Explorer, or WISE, has turned up what might be the cosmic seeds from which a black hole will sprout.
The results are helping scientists piece together the evolution of supermassive black holes — powerful objects that dominate the hearts of all galaxies.
«Read the rest of this article»