Topic: Governor Phil Bredesen
Farmers and Agritourism Operators encouraged to apply for TAEP Funding. Application deadline is July 1st.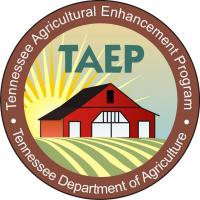 Agricultural Commissioner Ken Givens along with State Rep. Joe Pitts (D-Clarksville) has announced the Tennessee Department of Agriculture is accepting applications for the Tennessee Agricultural Enhancement Program. Most applications are accepted on a first come, first serve basis and should be filled out completely. Applications cannot be postmarked earlier than June 1. The deadline for submission is July 1.
According to Pitts, "Agriculture continues to be one of the most important industries we have here in Tennessee and these grants means hundreds of farms across the state have a better chance of being here for years to come."
«Read the rest of this article»
State Senator Tim Barnes announces state grant for Houston County aviation and industry recruitment efforts. Money for county facility will help the area compete for companies that hire.
Senator Tim Barnes said that a grant for Houston County's airport is the kind of investment that helps the area compete for companies with good-paying jobs.
"Our rural airports, like the one in Houston County, are important to their communities, Senator Barnes said. "They need to have their facilities  in top shape because they are part of the total package when a company is looking for a place to locate." «Read the rest of this article»
Projects to be funded through Recovery Act, Bridge Bonding and Traditional Funds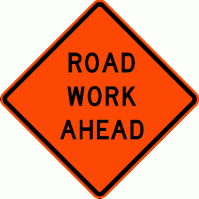 NASHVILLE– Governor Phil Bredesen yesterday released a final list of projects to be funded with American Recovery and Reinvestment Act funds (Recovery Act), proposed bridge bonds and TDOT's regular funding mechanisms. The three-tiered program represents more than 450 projects statewide touching every county in Tennessee.
"The Recovery Act is fundamentally about creating and retaining jobs during one of the toughest economic times our nation and state have faced since the Great Depression," said Governor Bredesen. "This three-tiered program represents a record investment in Tennessee's transportation system. The Recovery Act, along with the bridge bonding and TDOT's regular program, will put thousands of Tennesseans to work rebuilding and strengthening one of Tennessee's largest economic drivers, our transportation system." «Read the rest of this article»
Week of March 23-27,2009
Budget proposal presented to lawmakers

Stimulus funds will foot much of the TennCare bill

Higher Education may dodge a bullet

Unemployment Insurance

Testimony on "wine in grocery stores"

Is the Tennessee Plan constitutional?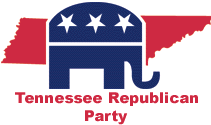 After months of uncertainty while the United States Congress wrangled over details of the American Recovery and Reinvestment Act (ARRA), the Governor presented his initial budget proposal Monday night to a Joint Convention of the House and Senate. Because of the unprecedented economic situation facing Tennessee, the Governor is proposing a multi- year approach, and laying out possibilities for the next four years. He explained that much of the ARRA money, which totals approximately $5 billion over two years for Tennessee, comes with strings attached and has essentially already been earmarked by Congress. «Read the rest of this article»
A monthly column by TDOT Commissioner Gerald Nicely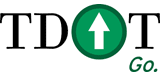 In large organizations, whether public or private, teamwork is often talked about more than actually practiced.  From day one of this administration, Governor Bredesen has insisted that all departments work together to maximize the effectiveness of state government, and hopefully achieve goals that benefit all of Tennessee.  Here at TDOT, we continue to enjoy extremely productive relationships with other departments and are constantly searching for innovative methods of integrating teamwork into the business we do everyday. «Read the rest of this article»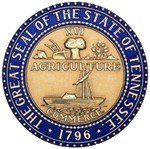 Austin Peay State University President Timothy Hall made an announcement Thursday that weighs heavily on the minds of all involved with the University. The Tennessee Board of Regents voted to increase tuition at five of Tennessee's institutions for higher education by six percent in response to the State government reducing funding by that amount. At first glance this does not seem to be a huge hike as the dollar amount of the increase at APSU is no more than $313.08. What is worse, however, is that even with the tuition increase, Austin Peay is left with a budget deficit to the tune of $600,000, according to President Hall. «Read the rest of this article»