Topic: Grace Lutheran Church
Dawn Thomack and Patrick Chesney step up the leadership ladder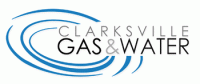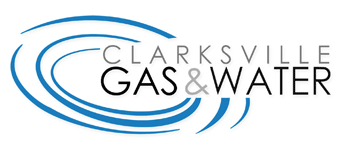 Clarksville, TN – The Clarksville Gas and Water Department (CGW) has promoted two longtime staff members to senior leadership positions.
Dawn Thomack has been named Public Utilities Finance Director, and Patrick Chesney has stepped up to Public Utilities Assistant Superintendent.
«Read the rest of this article»
Over 1000 bowls are prepared for Empty Bowls 2014 Annual fundraiser!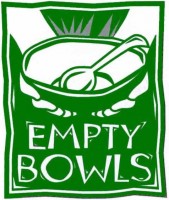 Clarksville, TN – The bowls come in all shapes and sizes with stripes, polka dots, swirls, crosses and flowers. Last week, under the direction of Professor Ken Shipley, volunteers lined up in the APSU Trahern Ceramics Studio to glaze hundreds of bowls decorated by the community for the annual Empty Bowls Clarksville-Hope not Hunger event to be held on February 25th, 2014.
The Empty Bowls project begins each year with Professor Shipley, volunteers and students making bowls from clay which the community paint and decorate.
«Read the rest of this article»
Sixth annual Empty Bowls Clarksville expands Hope Not Hunger fundraiser to six congregations in 2014.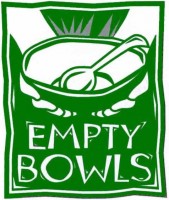 Clarksville, TN – The problems associated with hunger and food insecurity are not confined to the nation's largest cities. With over seventeen percent of Clarksville residents living below the poverty level, hunger and food insecurity are a harsh reality for many people in our community.
That means that hundreds of working adults, children and seniors in our community struggle with hunger every day. Food insecurity refers to the availability of food and access to it. Those who are considered food insecure do not know when they will have their next meal.
«Read the rest of this article»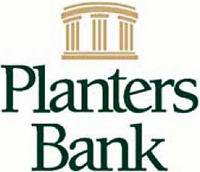 Clarksville, TN – The Planters Bank-Hilldale Gallery space will feature the works of two local artists in January, Photographer Bob Gandy and Watercolorist Jan Williams. Exhibits will be on display Thursday, January 3rd-Wednesday, February 6th.
A native Clarksvillian, Jan (Griffey) Williams' interest was always artistic. One of her first encounters with parental discipline after she learned to talk fell into that category. Her mother, discovering her child drawing with crayons on the laundry room walls, asked, "And just what are you doing?" Jan confessed to "drawing ducks."
«Read the rest of this article»

Clarksville, TN – Combining high energy blues and hot jazz improvisation, Bobby Durham and the Dixieland Six are sure to thrill. Exciting Dixieland Jazz performed with a New Orleans edge. Energetic experts performing hot, upbeat, Dixieland jazz, and New Orleans Mardi Gras music with banjo, trombone, tuba, clarinet, drums and trumpet.
Join us for a Mardi Gras celebration on Sunday,  March 6th at 4:00pm, at Grace Lutheran Church, 2041 Madison Street in Clarksville Tennessee.
As always, our concerts are free and open to the public.

Clarksville, TN – If you are tired of the snow and the cold, come join us Sunday for some Celtic music, sure to warm your soul. Red River Breeze plays a mixture of traditional folk music, primarily Celtic, Renaissance and Old-Time American. The music is all instrumental and is usually played acoustically (no amplification) which allows the group's sound to be pleasant to listen to and very melodic. «Read the rest of this article»

Clarksville, TN – The Grace Lutheran Church Concert Series will be presenting an all Vivaldi concert, including the Vivaldi Gloria under the direction of music director Rocky Craft, with orchestra, soloists and the Grace Lutheran Church Choir.  Featured soloists and orchestra members from the Austin Peay State University faculty include Dr. Thomas King, Dr. Jeanette Zyko, and Dr. Emily Crane. Other soloists include Nancy Slaughter, Holly Dueker and Karen Crow.  «Read the rest of this article»

Grace Lutheran Church (2041 Madison St) is hosting a concert by Pianist Shirley O'Connor, on Sunday, April 18, at 4:00 P.M. at the church, located at 2041 Madison St. in Clarksville, TN. The performance is part of the Grace Lutheran Concert Series.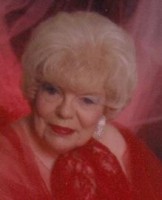 Mrs. O'Connor's performance will mark seventy-five years since her first public performance.  She began studying piano at age five and played at her first recital that year.  She was so little that someone had to lift her onto the piano bench.  When she was 11 she began playing for various organizations and church activities. She became a member of the Saginaw Junior Tuesday Musicale and played for many programs.  Her teachers were Elaine Frueh and Rudolph Puhlman.  She received scholarships to attend Michigan State University where she received a B.M. degree in piano and Public School Music. Her piano study was under professor Joseph Evans.  She did graduate work in Musicology at MSU. Graduate study in piano was under Dr. Forrest Robinson at Central Michigan University where she received her M.M. in Piano Performance. The Marie Marti grant was awarded to her for graduate study by Delta Omicron, international music honorary, of which she is a member.
«Read the rest of this article»

Grace Lutheran Church (2041 Madison St) is hosting a concert by the Sweet Adelines International Chorus out of Nashville, TN on Sunday February 21st at 4:00pm. The performance is part of the Grace Lutheran Concert Series.
The Metro Nashville Chorus was chartered as a Sweet Adelines International chorus in 1971 and has performed in Middle Tennessee for almost 40 years.  There are almost 30,000 women involved in Sweet Adelines, and more than 600 choruses around the world.  Most of their members live in the Nashville area, but there are a few who travel from Columbia, Knoxville, Huntsville and Birmingham.
«Read the rest of this article»
Grace Lutheran Church is about to kickoff their 2009-2010 concert series. They are calling this year's line up their Encore Year, as they are bringing back community favorites from years past, including Jason Coleman, grandson of Floyd Kramer, the Sweet Adelines, and Concert Pianist Shirley O'Connor. All concerts in the series are free and open to the public, so bring a friend.
After Silent Movie in November, there will be a Chili Supper and Cook Off. While the concerts are free, the Chili Supper will have a nominal ticket price of $2. Afterward cast your vote for your favorite chili. Voting require a $1 donation per vote. Proceeds from the Chili Supper and Cook Off go towards supporting the Grace Lutheran Church's Youth Ministries. «Read the rest of this article»