Topic: Guns in Parks

Nashville, TN – Democrats in the Tennessee General Assembly released today a list of 10 proposals to combat gun violence in Tennessee in an email blast to supporters around the state.
"Inaction is no longer an option," state Representative G.A. Hardaway said. "Moments of silence may demonstrate respect of lives lost, but we can truly honor the deaths of our loved ones, when we follow-up by enacting common sense laws to prevent more tragic killings of innocents."
«Read the rest of this article»
Senator Harris hosts teleconference with gun safety advocates, complete remarks at the end of this release

Nashville, TN – Joined by gun safety advocates and a former chief of police, Tennessee Senate Minority Leader Lee Harris talked about the danger to Tennessee concert goers posed by an attorney general's ruling forcing private entities to allow guns at concerts.
"If this is allowed to stand, some of these major festivals may decide to end or move out of public parks," Senator Harris said. "A few reasonable people may avoid going just to avoid risk. Given the economic impact of these festivals, we have to do something so that people can feel safe at major festivals and concerts. We need legislation that makes clear that organizers can ban guns at these events when they believe there is a security risk." «Read the rest of this article»
Senator Lee Harris to give update via teleconference Friday

Nashville, TN – Senate Minority Leader Lee Harris will provide an update on guns in parks legislation passed this year via teleconference on Friday.
Joined by Beth Joslin Roth, executive director of the Safe Tennessee Project, Senator Harris will talk about this year's guns in parks legislation and how it applies to major outdoor concerts in Tennessee. «Read the rest of this article»
Ranks first among all legislators in Tennessee Conservation Voters annual scorecard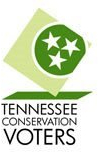 Nashville – Senator Beverly Marrero of Memphis drew high marks Friday for her stewardship of the environment, receiving the highest ranking of any legislator on the Tennessee Conservation Voters' annual scorecard.
"None of us are surprised to see Senator Marrero perched atop the scorecard for the General Assembly," TCV executive director Chris Ford said. "Her voice is strong, and her door is always open to us. Be it advocating against nuclear waste or for clean water, this lady means business when it comes to our health and Tennessee way of life. «Read the rest of this article»
I received some emails from people who expressed concerns abut the city council opting out of the state guns in Parks bill,  which I along with some of my constituents think is a good decision for our community. The theme amongst those who are in favor of allowing guns in parks seems to be that they are worried about safety in our parks. This is not backed up by the statistics, so I have attached a list of the crimes committed in parks as reported to the Police Department since January.
In 11 of our parks there were no crimes reported, and in the others there were just a few. I think providing some information on the safety of our parks will provide some relief to those who are concerned. I will continue to oppose allowing guns in our parks, as a matter of ensuring the safety of our children. I would hate to see a permit holder get into an argument at a park with someone,  and then instead of calling the police  take matters into their own hands, and innocent bystanders get hurt. «Read the rest of this article»