Topic: hannah Harris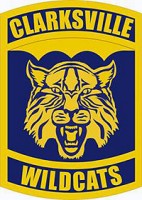 Clarksville, TN – Turnovers put the Clarksville High Lady Wildcats in a hole they could not dig out of. They lost at home to the Franklin High Lady Rebels 46-22, Thursday evening.
The Lady Wildcats had trouble escaping the Lady Rebels traps. They turned the ball over 14 times in the first half and had trouble converting on the few shot attempts they made.
Conversely, the Lady Rebels moved the ball well, using the constant passes to find gaps in the Lady Wildcats defense, wear them down and control the clock.
«Read the rest of this article»