Topic: Harris Chiropractic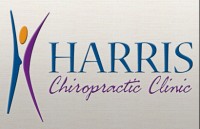 Clarksville, TN – Idiopathic Hypertension is the name of elevated blood pressure with no explainable etiology/cause. The elevation of systolic and diastolic blood pressure represents an increase in vascular tone for the purpose of increasing blood pressure. There are a number of speculated mechanisms that may contribute to this reaction and adaptation body.
The adrenal and kidney responses result from increased stimulation and stress resulting in increased tension of the vascular tone. Oftentimes, elevated blood pressure is a body response high levels of inflammation and allergy in the environment or diet.
«Read the rest of this article»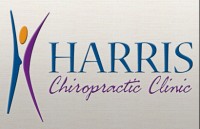 Clarksville, TN – Only recently has the scientific community accepted the issue of autoimmunity. Although initially introduced in late 70's, the mechanism of autoimmunity was considered radical until the late 1980s. Throughout the '90s autoimmune diseases proliferated until it seemed almost common to know a person with an autoimmune disease.
Autoimmunity literally means that the immune system has developed antibodies to attack its own tissues. There are many theories as to why this may happen. Traditional medical approaches seem to concern themselves only with trying to control the secondary symptoms of autoimmunity instead of addressing the underlying causes, which are still enigmatic and mysterious. «Read the rest of this article»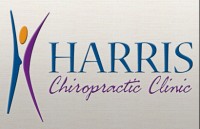 Clarksville, TN – Heavy-metal toxicity has increasingly become a complication in health care because of its ability to interrupt normal physiological processes. As a result for effective strengthening of individual glandular and organ system to occur heavy-metal body burden must be considered.
Heavy metal exposure is entirely environmental, especially including vaccinations and flu shots, dental applications, and pesticide or xenobiotic exposure. «Read the rest of this article»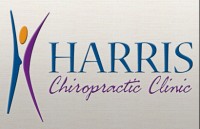 Clarksville, TN – Many People have long been troubled by vascular headaches, and if you have never had one you may consider yourself fortunate. Whether it is once in your life or each week, one migraine is one too many. Many people subsist in fear of the potential triggers and factors that can bring on a migraine, struggling to try and understand what is happening, why their head hurts so badly.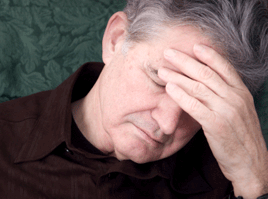 The questions are: Why do the vascular mechanisms that supply the brain become abnormal, and then, what can be done about it? The standard of care in the health community seems to focus only on symptom suppressing pain management, which even at best is merely a mild palliative in the real management of this malady. In nutritional practice, using foundational measures to bring about balanced body physiology a great deal of success has been achieved in learning about the underlying cause and supporting the body to prevent headaches from ever developing. «Read the rest of this article»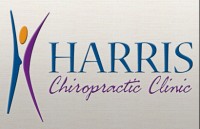 Clarksville, TN – It is said that with cancer in the best strategy is prevention! The truth is, according to Boyd a famous pathologist, the body is in and out of a cancerous state 40 times each day. There is function of the normal body that is able to identify and control the development of cancer on a cellular level.
When this function stops working there is the possibility of developing a focus of cancer called a tumor. A tumor is a much more difficult challenge for the body to resolve, than the singular cancer cell.
«Read the rest of this article»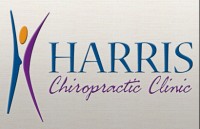 Clarksville, TN – Cholesterol has become the focus of a great deal of attention in the modern medical world. Many people have thought that cholesterol is something that signifies a tendency towards coronary artery disease and heart disease, and it is generally assumed that is very difficult to bring cholesterol down if elevated and that a statin drug would need to be employed to accomplish the reduction.
There are a number of factors that should be considered when it comes to considering cholesterol balance. «Read the rest of this article»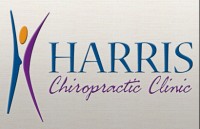 Clarksville, TN – In our modern society, one of the challenges that faces us today is the inability of the body to manage inflammatory levels of prostaglandins and cytokines causing immune hyperactivity. There are more and more things that cause reaction and inflammation to burden the body's attempt to seek balance.
Most of the time, by the age of 40 there begins to be chronic elevated inflammatory levels resulting in joint and muscle (musculo-skeletal) conditions. Adrenal hormones are increased to attempt to balance the levels of inflammation resulting in anxiety and panic syndromes and finally general adrenal exhaustion.
«Read the rest of this article»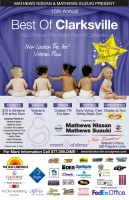 Clarksville, TN – The Best of Clarksville fundraiser for the March of Dimes is eagerly awaited each year by both businesses and area residents. The fundraiser this year featured 140 businesses in 65 categories; each one looking to score the votes of area residents to be declared The Best of Clarksville. The event consists of local vendor booths, silent auctions, dance performances, free give-a-ways, and a fireworks show by Allen's Fireworks. All of the money raised is donated to the March of Dimes.
Matthews Nissan Suzuki was the presenting sponsor. Other sponsors included Five Star Radio, Sango Village Florist, US Bank, Cumberland Bank and Trust, FedEx, Allen's Fireworks, Ad One Advertising, WJZM 1400 AM, and The Leaf-Chronicle.
«Read the rest of this article»