Topic: Hemlock Woolly Adelgid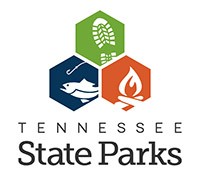 Nashville, TN – Tennessee State Parks, in partnership with the Department of Agriculture Division of Forestry and The Nature Conservancy, is advising the public of a new policy regarding bringing firewood into parks.
Beginning June 1st, Tennessee State Parks will advise visitors to use certified heat-treated wood. The new policy aims to prevent or slow the introduction of exotic insects or diseases into parks that could otherwise threaten the health of our trees and forests.
«Read the rest of this article»
TDA Foresters stress importance of Not Moving Firewood to help Slow Spread

Nashville, TN – Emerald Ash Borer, an invasive insect that destroys ash trees, has recently been found in Smith and Jefferson counties. Smith is the first county in Middle Tennessee where EAB has been found. Both cases have been confirmed by USDA.
While Jefferson County is adjacent to previously quarantined areas where EAB has been confirmed, the find in Smith County was of particular concern because of the distance the insect was found from the already quarantined areas in East Tennessee. The location in Smith County where four EAB were caught is at Cordell Hull Lake in the Elmwood/Granville area.
«Read the rest of this article»