Topic: Hemp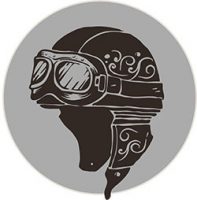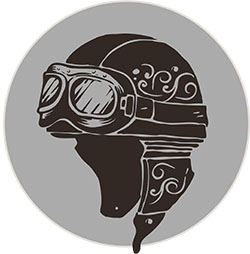 Clarksville, TN – Chronic pain affects millions of people. Normal everyday people. By no fault of our own, and the older we get, stuff just breaks down, or wears out.
I've had two hip replacements, two wrist surgeries, and I deal with rheumatoid arthritis. I didn't ask for it, but that's where I am in my ripe old age. With titanium in my hips and my joints affected by the arthritis, it can get uncomfortable.
I don't complain about it because there are MANY people who struggle with more serious issues, even life threatening illnesses and I'm blessed to be relatively healthy at this stage of my life.
But chronic pain is just that. It's a PAIN.
«Read the rest of this article»
Tennessee State Representative Curtis Johnson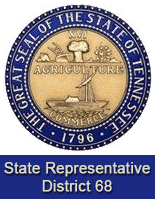 Nashville, TN – The 109th Tennessee General Assembly adjourned on April 22nd, 2016 to become a part of Tennessee history with passage of major legislation to reduce crime, cut tax burdens, spur job growth, accelerate the state's success in K-12 education, boost the number of college graduates, curb drug abuse and curtail drunk driving.
State lawmakers also passed significant legislation to ease traffic congestion, reduce child abuse, aid farmers, increase access to healthcare and medication, increase voter participation and provide a safer environment for the elderly.
Following, please find a copy of some of the highlights of this year's legislative action.
«Read the rest of this article»
Effort to eliminate daylight savings time was turned back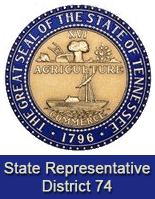 Nashville, TN – Despite suggestions this bill, had widespread support across Tennessee, the State Government Committee defeated this proposal to eliminate Daylight Savings Time in Tennessee.
During discussions on the bill, various legislators raised concerns about the impact on commerce in our state, in addition to creating unnecessary confusion. In order to appease critics, an amendment was offered that would have exempted East Tennessee from the proposal, which would have created a two hour time difference in certain parts of the state.
The bill was ultimately defeated. «Read the rest of this article»