Topic: Hendersonville TN
APSU Sports Information

Dickson, TN – Austin Peay State University women's golf finds itself in prime position after the opening 18 holes of the 2016 F&M Bank APSU Intercollegiate, Monday, from Greystone Golf Club.
With a first-round 308, the Governors sit tied for second with Belmont, two shots behind Southern Illinois. Dayton (315) and North Carolina A&T (320) round out the top five after the first day of competition.
«Read the rest of this article»
Related Images: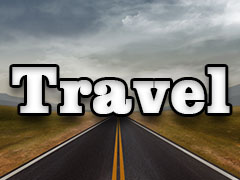 Nashville, TN – As the writers of this article we spent the majority of our lives in New Jersey before relocating to Tennessee in late 2015. Being lifelong residents of the Garden State it was almost mandatory compulsory behavior to be a fan of its famous favorite son, Bruce Springsteen – and we were.
But, our fascination with the man centered mainly around his interest in helping with the revitalization and restoration of the shore town that put him on the map in the first place – Asbury Park.
«Read the rest of this article»
APSU Sports Information
Clarksville, TN – A 16-man recruiting class will join Austin Peay State University's baseball team for the 2017 season, the team announced in conjunction with the opening day of classes, Monday.
The Governors incoming class will be its largest in program history – topping the 14 added to the roster for the 2014 season.
«Read the rest of this article»
Related Images:
AT&T Gigabit Speeds also now available to Businesses in 22 Tennessee Communities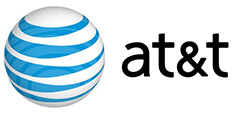 Nashville, TN – AT&T1 is bringing gigabit internet speeds to Clarksville and even more businesses in 22 Tennessee communities. With AT&T Business Fiber, more businesses can download and upload up to 1 gigabit per second (Gbps).2
"For years, as a result of the pro-business policies that have been pursued by our elected leaders at the state and local levels, AT&T has provided Gigabit and multi-Gigabit connections to businesses across Tennessee, helping to spur business success and job creation," said Joelle Phillips, president of AT&T Tennessee.  "With the increased speeds now available through AT&T Business Fiber, AT&T employees have shown yet another example of how we are innovating to increase connectivity to businesses in urban and rural areas alike."
«Read the rest of this article»
APSU Sports Information

Clarksville, TN – Will Healy was brought in to provide direction to Austin Peay State University football team, but part of his appeal was his experience coaching the offensive side of the ball.
If Saturday's Red-and-White Spring Game was any indication, Healy (and new Governors offensive coordinator Wes Satterfield) have got the Midas Touch.
«Read the rest of this article»
Related Images: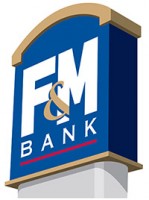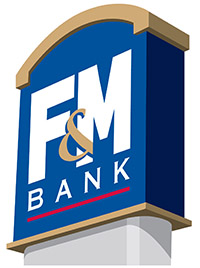 Clarksville, TN – Hendersonville Mayor Scott Foster joined Sammy Stuard, F&M Bank President and CEO, for the official ground breaking ceremony for its new bank in Hendersonville Tennessee.
Located at 221 Indian Lake Boulevard, the new 10,000 square foot facility will house the both F&M's banking and mortgage divisions. Construction should take eight months and will replace its 100 Blue Grass Commons office.
"In September, 2008, we opened our F&M Mortgage Services office at 100 Blue Grass Commons Boulevard. From the beginning, it has been a major contributor to F&M's success and it was quickly followed in the Spring of 2009 with the addition of banking services," said stated Sammy Stuard, F&M President and CEO.
«Read the rest of this article»

Clarksville, TN – Austin Peay State University alumni Lynn Von Hagen dreamed of working with animals as a young person. She donated to conservation groups and gave her time and talents to Freedom Farm Animal Sanctuary, a domestic animal rescue organization in Hendersonville Tennessee.
However, as is the case for many people, Von Hagen was forced to postpone her dreams of pursuing studies in zoology, ecology and animal biology and concentrate on earning a living.
«Read the rest of this article»
Related Images:

Clarksville, TN – Twenty-seven Austin Peay State University students were recently selected for inclusion in Who's Who Among Students in American Universities and Colleges for the 2015-2016 academic year.
These 27 individuals will be officially recognized at the Student Organization and Leader Awards on April 13th, at APSU.
«Read the rest of this article»
Related Images:

Clarksville, TN – Thirty year veteran with the Montgomery County Sheriff's Office, Investigator Larry Hodge, 55, has passed away.
Hodge is the son of an Air Force veteran and grew up all over the world. As a child he rose to the rank of Eagle Scout with the Boy Scouts. He graduated from Jacksonville High School in 1978 and shortly thereafter settled in Clarksville with his family.
«Read the rest of this article»
Austin Peay Sports Information

Clarksville, TN – Meghann Stamps, a superb prep and middle Tennessee junior golfer, has signed a letter of intent to play for Austin Peay State University.
The Hendersonville, TN native was named Sumner County Player of the Year a year ago, claiming the first of consecutive individual district championships in leading Hendersonville High School to the 2014-15 district title. She is a three-time regional qualifier, including last fall.
«Read the rest of this article»
Related Images: