Topic: Holy Spirit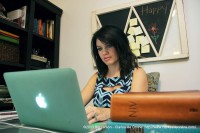 Clarksville, TN – One of my boys asked me recently, "Why doesn't God perform miracles anymore?'
It was a good question…a deep question. It's the kind of question that let's you know your kid is really thinking about God. It's also the kind of question that causes pause, makes you think, and cranks your mental processing up a notch.
We talked about miracles for a while, why God performed miracles like curing illness, reviving people from the dead, parting the sea.
«Read the rest of this article»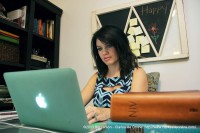 Clarksville, TN – All of a sudden your bed feels like a medical cot, your sheets feel like burlap. The refrigerator 60 feet away sounds like a Boeing 747.
You can hear ice forming in your freezer. You wonder if you put the leftovers in the fridge, remind yourself to write a check for the field trip and to call to reschedule the appointment. Your sister's birthday is coming up; do you have time to send her something thoughtful? «Read the rest of this article»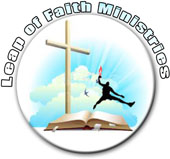 Clarksville, TN – "Dear brothers, is your life full of difficulties and temptations? Then be happy for when the way is rough your patience has a chance to grow. So let it grow and don't try squirming out of your problems. For when your patience is finally in full bloom, then you'll be ready for anything, strong in character, full and complete." (James 1:2-4)
God has a special plan for our lives. It began long ago when He first created us. He formed us lovingly, carefully, and exactly to His specifications. Every detail just as He wanted it, your looks, your abilities, your place of birth, the family you were born into or lack of it. «Read the rest of this article»
Written by Brother Shepherd
Winter can be a drab time of the year, the leafs have  left the trees, the grass has died, no crops in the fields. It is as nature has left and gone south.
Some times we fell all alone. That's kind of the way I fell today. I'm setting on the couch, Hersey, our dog, is sleeping here with me. The TV is off. All is quit I fell like the world has stop and let me off. «Read the rest of this article»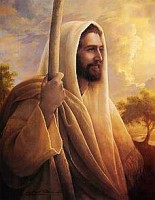 This morning I was reading in the book of John in the 14th chapter and I was reading verses 15-21. They read, "If you love me, obey me; and I will ask the Father and he will give you another Comforter, and he will never leave you.
17 He is the Holy Spirit, the Spirit who leads into all truth. The world at large cannot receive him, for it isn't looking for him and doesn't recognize him. But you do, for he lives with you now and some day shall be in you.
18 No, I will not abandon you or leave you as orphans in the storm-I will come to you.
19 In just a little while I will be gone from the world, but I will still be present with you. For I will live again and you will too. «Read the rest of this article»